You may have heard recently that the pound is strengthening against the Euro and the US Dollar, but it's still difficult to know when the best time is to buy your holiday currency. Leading travel money card provider, Ukash, is offering some tips to help student travellers deal with the currency conundrum to get the best value for their pound.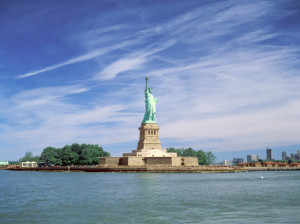 "The dilemma for students heading abroad is, what's the best way to spend that precious holiday budget?" says Miranda McLean, Marketing Director, Ukash. "Do you buy currency – and if so when?  Do you opt for the old standby debit or credit card – but potentially face transaction costs, as well as being at the mercy of the exchange rate on the day of each transaction?
"Most holidaymakers, probably, end up with a combination. But using cash for ad hoc spending and then using credit and debit cards for bigger bills, could result in less spending money, as a whole. Of course, it's impossible to predict what is going to happen to the pound over the next few weeks or months – but we advise students to be flexible to make the most of good rates.  And for that, we recommend the Ukash Travel Money Prepaid MasterCard card."
Student travellers can apply for a Ukash Travel Money Card – loading as little as £50. Keep an eye on rates and buy your holiday spending money when the price looks good. Money can be uploaded online, instantly and completely free of any charges, even if you top up, while you're on holiday. With the money on your card ready to use abroad, you can spend in hotels, restaurants, shops and ATMs wherever the MasterCard sign is shown – and it's all complete fee free.
"Analysis of our rates for travellers buying the Ukash Travel Money Card in the summer months shows the fluctuations occurring in the marketplace", continued Miranda McLean. "On 16th June 2014 £500 would get €619.05 or $838.65.  But on 23rd July 2014 the same amount gave holidaymakers €623.20 or $838.95.  It may not seem much of a difference but if, like a lot of holidaymakers, you're planning to spend more than £1,000 on a trip abroad – then it starts to make a real impact.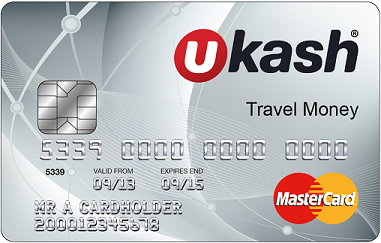 "With the Ukash Travel Money Card there's no need to wait for cash to arrive at home – or rush to the local currency exchange outlet – when you spot the deal you want to go for.  With none of the transaction and exchange fees usually applied to credit and debit cards when used abroad, that leaves more money for a beer or two on the beach. We think it's the most sensible way to organise travel money and spending abroad."
The Ukash Travel Money card offers the best foreign exchange rate on the market.  Order it online in minutes and get delivering within ten working days, without the need for any credit checks.
Find out more here.
Tags: Finance finance tips ukash ukash mastercard ukash money ukash travel ukash travel card ukash.com