At last months Oscars, Justin Theroux sparked pregnancy rumours again by stroking Jennifer Anistons stomach on the red carpet. The rumours won't come as a surprise because according to the press Jen has been pregnant for ten years…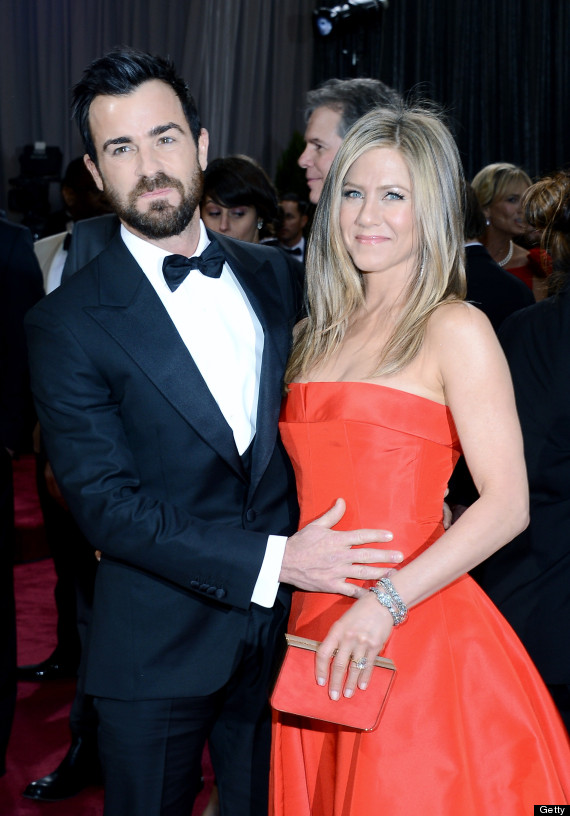 Jennifer Aniston, 44, and her fiancé Justin Theroux, 41, warmed the hearts of millions showing great affection to each other throughout the red carpet event. Jen was seen straightening Justin's bow tie, while Justin was seen helping his lady with her dress.
Justin's hand placement on her tummy certainly hasn't removed rumours that Jen is pregnant. Pregnancy rumours were rife before Christmas 2012, until Jen was seen in a bikini with a toned stomach in Cabo St. Lucas on vacation. Pregnant or not pregnant, no one can deny the couple look very happy and very much in love. Rumours currently surrounding the couple are that they will be getting married within the next few weeks, with wedding details being leaked so watch this space!
Want more of Jennifer Aniston? Watch her Pre-Oscar red carpet interview here!
Tags: 2013 academy aniston awards cabo couple cute faniston fanistons Hollywood jennifer jennifer aniston Justin Theroux love lucas Marriage mexico Oscars pregnancy presenter rumors rumours st theroux