It's easy to start a new fitness regime; the tricky thing is actually sticking to it. If you've had trouble maintaining your motivation to exercise in the past, take a look at the following simple but effective suggestions.  
Give your body a boost
Bear in mind that exercise alone may not be enough to help you achieve the results you're after. Whether you're keen to slim down and tone up or you just want to increase your fitness levels, it's really important to think about your diet too. Eating nutritious, healthy and balanced meals is a crucial part of any fitness routine. Also, it's worth checking out the selection of supplements available from specialist retailers like Monster Supplements. You can take your pick from a wide selection of products designed to boost fitness plans, including fat burners and protein shakes.
By making the most of supplements like this, you can speed up the process of getting in shape. In turn, this could give you a big morale boost and make it easier to sustain your efforts.
Get your friends and family onboard
We all have bad days. Whether it's because the weather's awful, work's stressing you out or you simply don't feel like it, it's all too easy to cancel workouts. This is where peer pressure comes in handy. By getting your friends, family or partner onboard with your fitness regime, you'll have added motivation. Rather than relying on solitary gym sessions, consider going to classes or playing sports with other people. This way, you'll have your loved ones to answer to if you try to get out of fitness sessions.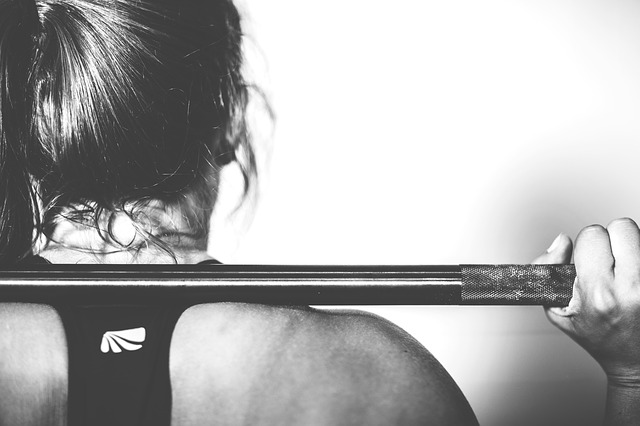 Choose activities you enjoy
Bear in mind that exercise doesn't have to be torture. If you're woeful at lifting weights or terrified by treadmills, simply try something else. Gym workouts aren't for everyone, and there are plenty of alternatives to explore. For example, if you enjoy being out in the fresh air, give jogging or cycling a go. Alternatively, perhaps you'd like sports such as tennis or squash. Keep trying out new activities until you find ones you really enjoy. You're much more likely to stick to your regime if you're having fun.
Set realistic goals
Don't fall into trap of setting unrealistic goals. This will simply lead you down the path of frustration and disappointment. Instead, give yourself short-term, attainable targets to aim for. Each time you reach one of these markers, you'll get an instant morale boost. It also helps to right these goals down so that you remember exactly what you're trying to achieve.
Incorporate exercise into your daily routine
Another top tip is to incorporate exercise into your everyday routine. For example, perhaps you could cycle or walk to work rather than drive. If you take the bus to places, try getting off a stop earlier than normal. Also, take the stairs rather than the lift and, if you have kids, take the opportunity to play sports with them in the garden or the park.
By following suggestions like these, you should find it much easier to reach your fitness goals.
Tags: exercise fitness gym. health motivation sport workout