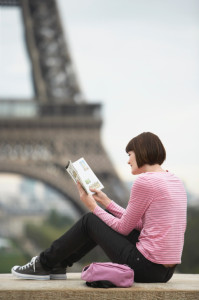 The one thing that should be at the top of the agenda for student travellers this year (apart from having a fantastic time,) is to manage their finances correctly. This means getting the best deal for your money and avoid getting stung by any debit card charges.
New research* from Ukash has found that over half of 18-24 year olds plan to visit Europe this year, and nearly 10% will be jetting off to the USA. This means that they can benefit from the Ukash Travel Money Prepaid MasterCard, which allows students to get the best deal for their money on their gap year and protects them from ATM charges.
"Students could make the most of the money that they have saved up for their gap year if they stay financially savvy," says David Hunter, Ukash CEO. "We recently researched the spending habits of UK holidaymakers and were horrified at the lack of knowledge about inflated transaction fees as well as the cost of withdrawing cash from ATMs.
"Over a quarter (26%) of people said they take out cash at an ATM abroad and that includes 1 in 5 18-24 year olds. In addition more than half of consumers (58%) use their UK debit card for purchases when they are abroad. It is hard to understand why holidaymakers would want to give up their hard earned cash, and accept poor exchange rates and ATM fees."
The new Ukash Travel Money card offers the best possible foreign exchange rate on the market.  There are no charges for sign up, transactions or ATM withdrawals abroad, which means that it definitively offers the best way to make holiday money go further in Europe and the USA.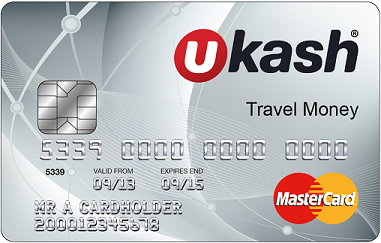 It can be ordered online in minutes and will be delivered in five to ten working days without the need for any credit checks.  The card can be topped up online instantly using a debit card – even while travelling – and cardholders can check their balance and transactions and top up their card at any time online completely free of charge.  Plus any money left on the card can be used for the next trip rather than worrying about often costly conversion back to sterling.
Find out more here.
*Populus poll conducted May 2014 – 2000 respondents
Tags: Travel travel card travel money ukash ukash mastercard ukash travel ukash.com