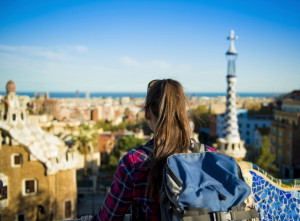 The latest research* from Ukash, the leading payments innovator, has revealed the post-holiday shock of spending when you go abroad. Despite nearly a quarter of consumers admitting that they do not worry about potential charges when they are enjoying their time away, but this is certainly not the case when it comes to facing reality on the return home.  One in three said they are left shocked when they open their post-holiday bank statement.
Consumers aged between 18-24 years seem to be the biggest offenders when it comes to getting stung by hidden charges abroad. 1 in 5 18-24 year olds admit to taking cash out of an ATM machine and also using their debit card for the majority of purchases when they are abroad. Both of which leave them feeling the pinch when they return from their holiday and find that they have suffered charges.
The new Ukash Travel Money Prepaid MasterCard® helps holidaymakers avoid being stung by charges when they are abroad. With no ATM fees and unbeatable rates, the Ukash Travel Money card definitively offers the best way to make holiday money go further in Europe and the USA eliminating the risk of returning home to bill-shock.
"Holidaymakers should be able to relax in the knowledge that they are getting the very best value on their hard earned money when they are away", explained David Hunter, Chief Executive of Ukash. "Our research has found that nearly 40% of consumers do not even check the details of charges for using their debit cards abroad and almost a quarter are unaware of the costs of withdrawing cash from ATMs while abroad.
"These figures are just as shocking when it comes to the younger generation. Over a third of 18-24 year olds say that they do not make the time to check potential charges with the bank before they jet off, and the same number are left shocked when they open their post-holiday bill. This proves that it is definitely worth taking some time before you go on holiday to sort out your finances and research the best options that will give you value for money."
Here is what you need to know prior to your travel. The new Ukash Travel Money Card offers holidaymakers the simplest and safest way to access their cash abroad with no ATM fees. Offering the best possible exchange rates on the market, holidaymakers can make their money go even further.  With over half of UK consumers using their debit cards abroad, according to the Ukash research, and a quarter taking out cash from a foreign ATM machine, the Ukash Travel Money Card now gives holidaymakers the ability to enjoy the convenience of their cash without the added worry of extra charges.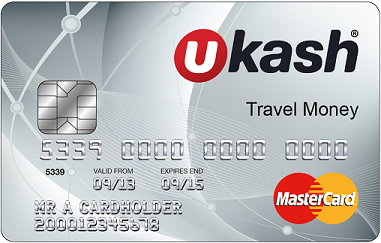 The Ukash Travel Money card can be ordered online in minutes and will be delivered in five to ten working days without the need for any credit checks.   The card can be topped up online instantly using a debit card – even while travelling – and cardholders can check their balance and transactions and top up their card at any time online completely free of charge.  Plus any money left on the card can be used for the next trip rather than worrying about often costly conversion back to sterling.
The Ukash Travel Money MasterCard:  The Facts
Available in Euro and US Dollar
Lowest FX Rate on the market
No application or transaction fees
Free ATM withdrawals outside the UK
Free balance enquiries online, at ATMs and SMS
Free top up by debit card
Chip and PIN security
Can be used at over 34 million locations worldwide that accept MasterCard
Minimum load value: £50
Maximum single load: £2,000
Find out more here.
*Populus poll conducted May 2014 – 2000 respondents
Tags: Finance holidays Travel ukash ukash mastercard ukash travel ukash travel money ukash.com