So another weekend of Football just passed us by and boy it was… as expected, unsurprising. What do I mean?
– It was the Manchester Derby and yes United won, as I predicted (actually as everybody predicted). And apart from the scoreline, the scripts was followed to the letter. Aguero's goal was set up by David Silva, Fellaini scored, Mata scored, Falcao played 10 minutes, Yaya Toure, Kompany and Mangala were competing about who's gonna screw up more (and Mangala won the title uncontested, en bref (French for in short), what was supposed to happen, happened.
– Pellegrini does want to discuss his future because in truth, he doesn't have one.
– Burnley vs Arsenal: 0-1. No real surprise there except that Giroud didn't score.
– Aston-Benteke Villa beat beat Tottenham 'ColdSuprs' by 1-0 at White Hart Lane, and the result pretty much ended Spurs hopes of finishing in the top 4 (even though it really ended a long time ago). I hope now that Harry Kane will stop dreaming of the Champion League and start thinking of the Europa League, which is where his team belong, given their overall performance this season. And another thing to remember about the game is Tim Sherwood 'Stuff You Spurs for firing me' celebration. (And by stuff I mean ball, jersey, those kinds of stuff).
– As their new nickname 'Just doing enough' suggest, Chelsea did just enough to beat QPR on Sunday. And who scored? Was it Hazard? Was it Willain? Nope it was Cesc Fabregas. Yes Fabregas. I guess that getting his nose fixed also fixed his performance. Maybe Ivanovic and Oscar should also get their nose fixed.
– Real Madrid Castilla senior (Real Madrid bench-warmers) overcame Eibar by 3-0 on Saturday. Cristiano Ronaldo (the only players Ancelotti can't bench) Scored the first goal, with Hernandez and Jesse completing the scoring. The sad thing about that game is that despite their effort, Chicharito and Jesse will probably not see the field of play again for the rest of the season except in training or in the last 10 minutes of Real remaining games. Shame.
– After an impressive start of 2015, Barcelona is getting back to their habit of self-destruction and shooting themselves in the foot. First it was ghost first half performance against Real Madrid, then it was the lucky win against Celta Vigo and now it's the 'giving away two goals because we can' against Sevilla. What happened to the team that used to score 6 goals for fun? Or was it just a mask? And by the way, no new actor was discovered this time , Unless you consider Claudio Bravo and Gerard Pique as comedian.
–  In Serie A. Juventus took a page from Bayern Munich's book by loosing to make their league seem competitive. AC Milan drew against Sampdoria but that was expected. If they had won, that would been a surprise.
– In Germany, Bayern won, Dortmund lost and Wolfsburg won. Those results say it all: Whether you watch the Bundesliga or not the results will always be the same.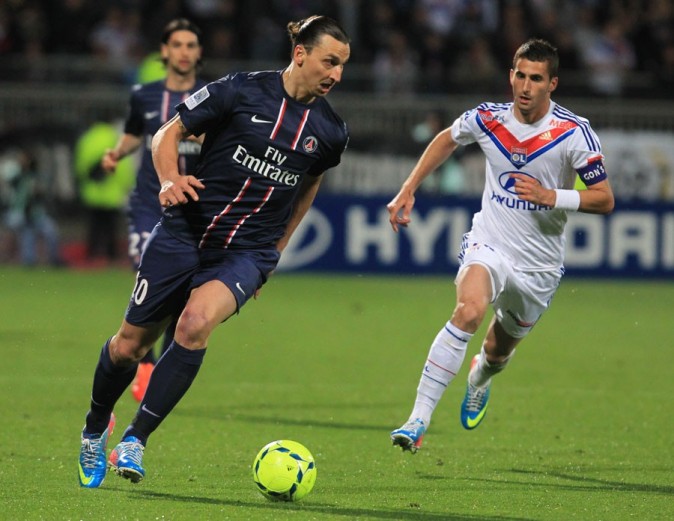 – In France, PSG won the French League Cup (as if they wouldn't), and since we where all busy watching that game to see by how much PSG will win and what's next for Ibrahimovic (after his search engine and his 'France is 'Shirt' without the r country), nobodyy cared about what happened in Ligue 1.
– And in the Nedbank Cup, Memelodi Sundowns beat MP Black Aces 2-0 and 'born again' Teko Modise scored the first goal. The only surprise in that game is that Billiat didn't score.
And before I check out,a little advice: Just because the Serie A, the Budesliga and Ligue 1 are so predictable, that they are not fun to watch, it doesn't mean that you there is no reason to watch them. There reason is: You should watch them to know which Bundesliga top performer is gonna end up in Bayern next season, which Ligue 1 superstar will end up in Real Madrid for €80 millions and who between AC Milan and Inter Milan will land the best bench-warmer on the next transfer window.
Supra Checkin' Out.
Tags: arsenal Bayern Chelsea Christiano ronaldo dortmund football league 1 manchester PSG Real Madrid soccer zlatan ibrahimovic