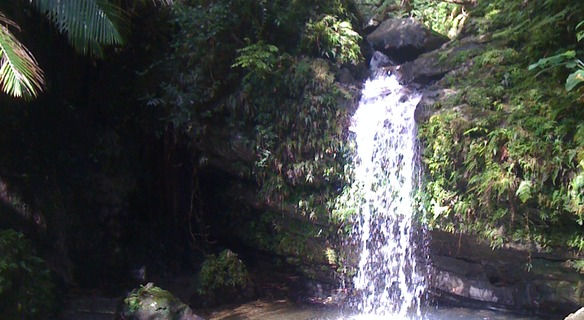 Planning to take a break from everyday life and visit an exotic and scenic rainforest in Puerto Rico? According to Earthwatch.org, over the past few centuries, humans have extensively used Puerto Rico's rainforests, depleting its natural coffee plantations, pastures, agriculture lands and wood. Due to this, the urban sprawl stands as a threat to the health of the rainforest, since it has diminished in diversity and natural resources in the recent past. As a result, tourists and locals planning a Puerto Rico Rainforest Tour must keep in mind not to further destroy the natural cover or contribute in any way to the degradation of the rainforest. This makes it essential to travel responsibly and promote ecotourism with prior planning and cautious evaluation.
Choose a Reliable Travel Partner
Even today, the forest is filled with coquí frog chirps deep in the night, a rich variety of flora and the glow of the pale bark of the tabonucu trees. To witness first hand such extraordinary events, a good idea is to choose an established company to help organise your Puerto Rico Rainforest Tour and itinerary, such as Go Tours Puerto Rico.. Such a company can assist you by providing professional guides, security, drivers, etc, who are all qualified with years of rigorous training behind them. You will not only have a safe and hassle free trip, your experience will leave a lasting impression on you.
Packing your Personal Gear
It may be possible that the amount of luggage you carry is restricted, since travelling by motorized boats and long walks on uneven plains are involved. Travel light by packing only the basic essentials and minimize any redundant travel items. Make sure to pack all items in plastic, since there is a threat of freak rains in such areas. You do not want to be stuck with damp and smelly clothes and footwear, after all. Stick with lightweight cotton clothes, including full sleeved shirts and trousers or jeans to protect you from the forest insects. Personal toiletries, two pairs of sturdy boots, extra socks and undergarments are a must too.
Packing your Forest Gear
Apart from your personal gear, you will require an extra duffle bag that is 100% water proof for all your rain and forest gear. Make sure to pack smart, since you may need this equipment to be easily accessible at all times. Your day gear essentials include a flashlight, extra batteries, sun protection cream, insect repellents, binoculars, etc. Also, keep in mind to put all essential personal medicines and snacks in zip lock bags, and bring along a hat or bandana for protection against the sun. If you are carrying a number of electronic items, such as a camera, smartphone, camcorder, sound equipment, speakers, etc, make sure that they are kept where water cannot penetrate.
Important Safety Measures
Be observant, relax and enjoy yourself in a safe manner. If travelling in a large group, make sure not to make noise or play loud music, instead enjoy the refreshing sounds of the forest. Loud noise and disturbance can scare the wildlife away or even result in uncalled for dangerous encounters. For an action packed and adventurous Puerto Rico Rainforest Tour, make sure not to feed the wildlife and listen to your guide at all times, since he/she is better at understanding signs of wildlife and sudden climatic changes.