The festive season is upon us and the Christmas-themed movies are starting to be released. If you are looking to cut through the clutter and find the must watch Christmas movies, then the three below are just the ticket to get you into the spirt of the season.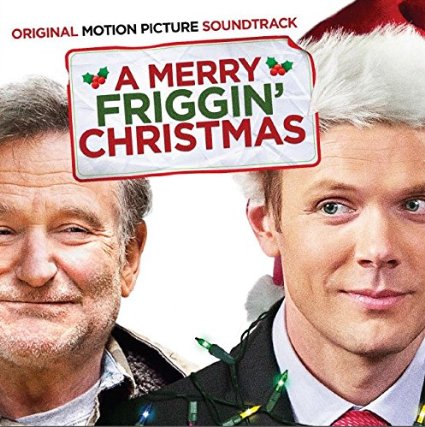 Happy Christmas
This dark take on the festive season blockbuster movie is written, produced, and directed by the multitalented Joe Swanberg. The films cast stars Pitch Perfect's Anna Kendrick as Jenny, Joe Swanberg as Jeff and Two and Half Men's Melamie Lynskey as Kelly.
The film opens with a 20-something Jenny being dumped and moving to Chicago to live with her older brother Jeff. Stepping out from behind the camera, Swanberg plays the older brother, a young film-maker enjoying a relatively happy life with his wife Kelly, a novelist, and their infant son. The arrival of the irresponsible Jenny only serves to shake up the couple's simple life and it soon sees Kelly breaking out and evolving in both her personal and professional life. To make matters worse, Jenny soon strikes up a rocky relationship with the couple's babysitter who also happens to be a pot dealer.
Although not the traditional feel-good Christmas movie, Happy Christmas is a lesson in the importance of family and second chances. In addition, like much of Swanberg's work, the film's plot was heavily structured before the shoot but the dialogue itself was all improvised. This gives the film a raw and truthful tone that is difficult not to relate to.
Happy Christmas was released in early November 2014 and will likely be available on DVD as the perfect stocking stuffer.
A Merry Friggin Christmas
This dark Christmas comedy film was directed by Tristram Shapeero and stars the late, great Robin Williams as Mitch in his last feature length film. In addition to Williams, the film stars Joel McHale from Community as Boyd, Gilmore Girls' Lauren Graham as Luann and Boston Legal's Candice Bergen as Donna.
Boyd Michler is trying desperately to avoid his family over the festive season. However, after his brother's wife gets pregnant, Boyd is forced to face his fears and celebrate Christmas with his family. As if the dramatic family confrontation wasn't enough, upon arriving at his parent's house, he realises that he has forgotten all his son's gifts at home. Boyd, his father Mitch and brother Clark attempt to make the 8 hour trip to retrieve the gifts and make if back to the house before sunrise. The road trip features all the comic hilarity that one expects from a Robin Williams movie and is sure produce a laugh or two.
This Christmas-themed film may be more appropriately suited for an older audience, an audience who would feel comfortable enjoying their Christmas eve playing at the best Euro Palace online casinos.
Get Santa
The perfect option for the whole family this Christmas, Get Santa is directed by Christopher Smith and stars Jim Broadbent as Santa Clause, Rafe Spall, Kit Connor, and Jodie Whittaker. The film is set to be released on 5 December, 2014 and will be the ideal day trip for cooped up toddlers on school vacations.
During his world-wide present delivery, Santa Clause manages to crash his sleigh leaving his reindeer to run loose through the streets of London. After trying to retrieve some of his reindeer from an animal control building, Santa is arrested and sent to prison. Things for Santa only get worse as no one believes his story and he is soon left despondent and defeated. However, 9 year-old Tom sees the arrest on TV and becomes the only person who does believe the now disgraced Santa's story. Tom convinces his father Steve to go on a city-wide adventure to retrieve the reindeer, find the sleigh and delivery all the presents before Christmas is cancelled.
If you are looking for the perfect feel good Christmas movie for 2014, Get Santa should be your first stop.