Before you get into the main meat of this post, you should know one thing straight up:  When I first got to the secret location of Secret Cinema last night, where the almighty behemoth of a project that is retro cinema from glory days of filmmaking and a total excuse for fandom geekery shows through to September … I didn't really like Star Wars.  I even might have classed myself as a dis-fan.  An un-fan.  A decided non-fan of Star Wars.  Briefly, here's why:
I watched all three movies when I was little and thought it was okay.  Reminded me a little of a bigger version of Star Trek, but I'd already found Picard and Ds9 by this point, so didn't need to supplement my sci-fi education, or so I felt.  For the best part of a year in my adult life, I shared a flat with a Star Wars Nut, for whom the world revolved around the franchise – I'm talking shelves lined with Yoda dolls and 'Don't touch anything Star Wars related' level of crazy – and, through no fault of the films themselves, became horrendously sick of it in a very short amount of time.  It was mentioned every day.  Several times.  It got thin.  I even thought twice about appearing in a Star Wars short movie shot at the very beginning of this year, but thought it might make an eye-catching credit what with the new films coming out.  I then DID turn down a job to work at Secret Cinema in favour of voiceover work this summer.
So let me now tell you what an amazing time I had at Secret Cinema's presentation of The Empire Strikes Back on the 22nd of July.
I went to last year's Secret Cinema whoopla of Back To The Future and loved it.  Didn't actually know how they were going to top it – thousands of people in 50s dress, cars whizzing around the green we were all sitting in and the Doc zip-lining away from the fable town clock, especially built for the experience.  And the greatest of shared experiences when the entire audience was, at one point, shouting 'Come on, George!' as Marty McFly's hapless father finally plucks up the guts to hit antagonist bully Biff in the face and take his future wife to the dance.  The cheer that went up was electric.  Surely, I thought, the next thing they do would be on a par with that, perhaps.  But how could they top it?
Trust me, they did it.
From here on in, there be spoilers.  If you really want to go and want to have everything be a complete surprise, now would be the time to hit the Back Button.
There you are in your beige and neutral colours (most of us), the odd couple of people (mainly kids, those with kids and those who haven't yet realised they are 36 and still single for a reason) in some great costumes.  The long tunnel you are ferried into is just the beginning of an experience that grows in realism as you are pronounced Rebels against the Imperials and given travel papers, which look strangely like an Oyster card holder to me(!) Shuttled through to a Cargo hold on a ship, bound for a midway planet (guess which one that might be) and from there to 'make your own way to the next safe haven for the Rebels', you meet Commander Dex who introduces you to code words and a short backstory (Earth no longer being safe for us), then into the belly of the 'ship' you go, helping to stack luggage and boxes, shouted at by people in uniform and given specific instructions.  You also get a nominated mini-leader (Sarah didn't know what had hit her on – perhaps it was her birthday?')  Shuttled on through into a long screening room, I initially thought: 'Oh.  That was quick!'  But oh no!  This was just another teaser, where we strapped in and saw the ship we were sitting in take off over London and finally landing on Tatooine, where we were once again moved along and onto the planet itself.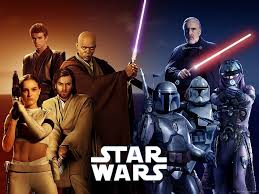 Tatooine is amazing.  Like, seriously, somebody put some tremendous thought and fan-love into making that one huge room feel like the genuine article.  With sand covering every inch of the floor, Jawa half my height making bargains with me and a couple of guys hassling me at the door to the Cantina (and yes, it's as awesome as you think it's going to be), the experience was so immersive that I was already figuring out how we could afford to come back again.  You spend the majority of your time before the actual showing in this large, main room, dotted with shops and stores and recognisable buildings to visit and walk through, including Skywalker's childhood home, of course.  We were on the 5:30 wave going in, so it was fairly quiet when we first arrived, but I'm glad we got food that early when we did, else there may have been a run on it later on.
Everybody is totally in character 100% of the time.  You will get into mini scenes with people, so be prepared to play along – those actors are dedicated.  They will speak jargon at you.  Thankfully, Andy's been a fan since childhood, so was able to help clue me in when we were talking about 'Jawa juice' (hibiscus juice which is really delicious), 'engine oil' (beer) and trading seeds for information.  While you're there, you see lots of little scenes pertaining to the first movie going on around you.  So even if it had been a while, like me, you'd get a nice little refresher of what happened in the first movie so you totally got what was happening in the second oneyou were about to watch (clever!)  Chewwy and Han are walking around, playing draughts or arguing with Jawas.  Stormtroopers have their guns out (as it were), and you're encouraged to keep your scarf up over your face when they're nearby, but of course as you get more relaxed, you get more into the scenes themselves.  I had a mini freak out when C3PO and R2D2 made their appearance.  I think I hugged C3PO twice: each time he said 'Oh!  How wonderful!' in a voice I don't know how they do, but it was very convincing.  Luke was also around to talk to people and mingle, and for a little while our small family and I had our own booth in the cantina listening to 'Tatooine' music (sounding very Bhangra/Bollywood to me) and drinking from their array of choice.
The theatrics of the entire thing is wonderful and ongoing, and at the appropriate time you are all shuttled into another long room and get to see the final and most satisfying points of the end of the first movie.  Seriously – this part blew my mind.  I almost don't want to give it away, but let me tell you I envy the guy playing Luke Skywalker.  Vader, Ben, a number of stormtroopers, Leia, Luke, Han and Chewey feature in this and if you stand in the right place (as it turns out I was – left side of the bridge, halfway between it and the steps) you get to see a little of all the magic going on.  Screens, scenes and machines assault your reality and you are finally, now fully emotionally prepared, ushered through into one of several screening rooms to actually see the movie.  As with Back To The Future, scenes from the movie play out in real life all around you – from Han & Leia's kiss to Chewwy trying to get all of C3PO's parts back together, I could finally see a lot of the magic that I think a lot of other people saw originally.
Once the movie itself is over (well shorter than I remembered!) you can still stay behind for an hour or so.  Me, fiance and step-son had a final run of chicken and chips, hung about in the bar listening to the Secret Artists onstage for a bit as everything on the Surface of Tatooine was shutting down, with one or two people recognisable out of costume.  The Jawas, to their credit, stayed with it right up until we left.  I loved them!  Trains were still running and we strolled through our front door at quarter to one, satisfied and unable to stop talking about the great night we'd just had.
Here are a few cons I have to mention:
* Tickets are expensive.  This was almost the deciding factor for us and very nearly didn't see us go, especially as, going as a family, the burden wasn't shared between friends.  B2TF was £50 last year.  This year, it's £75.  That's per person, obviously.  That said, I do think the experience you get is worth the price you do end up paying.  You can totally see where the money they are getting for the project is being spent.
* You will end up spending more than you realise.  You'll want those nommy burgers in the corner when you first come in (I can vouch for them – the chicken's great).  If, like me, you didn't have a proper scarf when you first came in and had to improvise with a silky top instead, you may want to purchase an actual scarf for £5 inside.  And it's very hot, so you'll end up getting at least two lots of drinks before the movie starts.  We ended up spending around £100 excess for the three of us, so be prepared!
* You may, like us at one point, have idiots who obviously have more money than cultural breeding sitting behind you, more than a little tipsy already, who will talk at unnecessarily loud volumes about things they find amusing or notable throughout the movie.  Fair enough, you may get this in any cinema experience, but there was the feeling among some of them that Secret Cinema was something you did as much for the fashion of saying you went this year, and therefore attracts people who won't actually pay the film itself as much respect as they should do, considering you're surrounded by die-hard fans and kids who've just discovered it.
You want my overall opinion?  It's simply that I now want to sit down and watch the first movie to remember everything I saw played out in front of me in the Tatooine room, then the very last one to resolve it all.  I won't roll my eyes when the 4th of May rolls around and my twitter feed fills up with '#Maythe4thbewithyou'.  And maybe I'll even brag I played Luke Skywalker's wife-to-be Mara Gase (you'll only know about her if you're a super-dedicated fan) in my short film earlier this year.
If you can go – do.  It's a great night and you will enjoy yourself; from an ex-non-fan, I guarantee it.
Tags: Cinema movie movie review Science Fiction Star Wars