I've been searching high and low for a pair of sunglasses for my ski trip this season and to be honest what's out there is just not exciting and is all so similar. Then, a friend of mine showed me this new brand that has just launched called Staple & Ford and they've really got it covered.
Through their easy to use website (www.stapleandford.com) you can literally design your own sunglasses, choosing every part from the design, to the colour of the lenses, arms (or 'temples' as known to the sunglass experts) and frames. With up to 70 combinations, they really give their customers (men & women- both designs are unisex) the chance to put their own personal stamp on their fashion choices – a trend which many brands haven't jumped on the back of yet.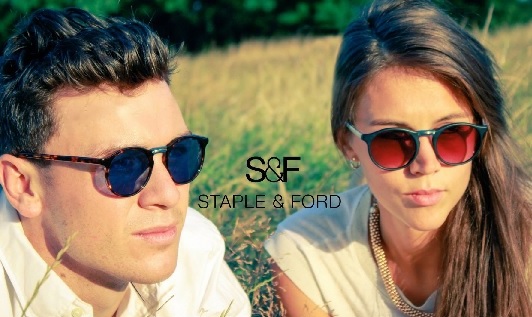 Staple & Ford have two contemporary designs to choose from called 'Marbury's' and 'Pinsley's' which ooze style and class. I chose the Pinsley's with the S&F Speckled Tortoiseshell frames and Matte Black arms with Azure Blue lenses, and was so impressed when they arrived in a smart leather box a few days later (all for just £80 + shipping).  They feel exceptional quality and fit well (as well as looking the part on my girlfriend too) and importantly, the lenses are UV certified and are very pleasant to look through – something which I have struggled with previously with many brands.
Through being able to design your own xray shield sunglasses, which are on trend and high quality, they've really tapped into a gap in the market. I would encourage those who want a different look and are fed up of over-priced, average quality sunglasses to have a browse and get involved. You won't be disappointed – click here to see how you can design your own sunglasses with Staple and Ford.
Tags: accessaries glasses holiday holidays shopping sun sunglasses