Season 1 of Gotham is coming to an end soon I am hoping you will have been as impressed as I have with how it has developed.
Initially I had been a bit concerned about Ben McKenzie's casting as a young James Gordon having only seen him in The OC (which I enjoyed). As Ryan Atwood in the OC he was a moody, wrong side of the tracks "teenager"; a kind of James Dean character.
I did not give him enough credit and just presumed we would see this side to him as Gordon, but I am glad to say I have been proved wrong. Although James Gordon has his serious side, (how many people living in a city like Gotham don't), there is also a humour to his character, whether that is through interactions with his work partner Harvey Bullock or his romantic partner Dr. Leslie Thompkins.
While the market is getting flooded by countless films and TV shows based on comic book heroes and villains, it has been refreshing to see an original series like this with new ideas. Meeting the characters as normal, if a little eccentric, allows us to get a better idea of how they were shaped into the characters and alter egos that we are more familiar with.
Someone whose character plays a major role throughout the series is Robin Lord Taylor who takes on the role of the calculating and psychotic Oswald Cobblepot. While he may not be a fan of getting called the Penguin, his character goes from rock bottom and seems to plan every scenario to benefit himself, making a fair few enemies on the way. The fact that he is also a fan of cats in real life also helps, just look at his Instagram for proof!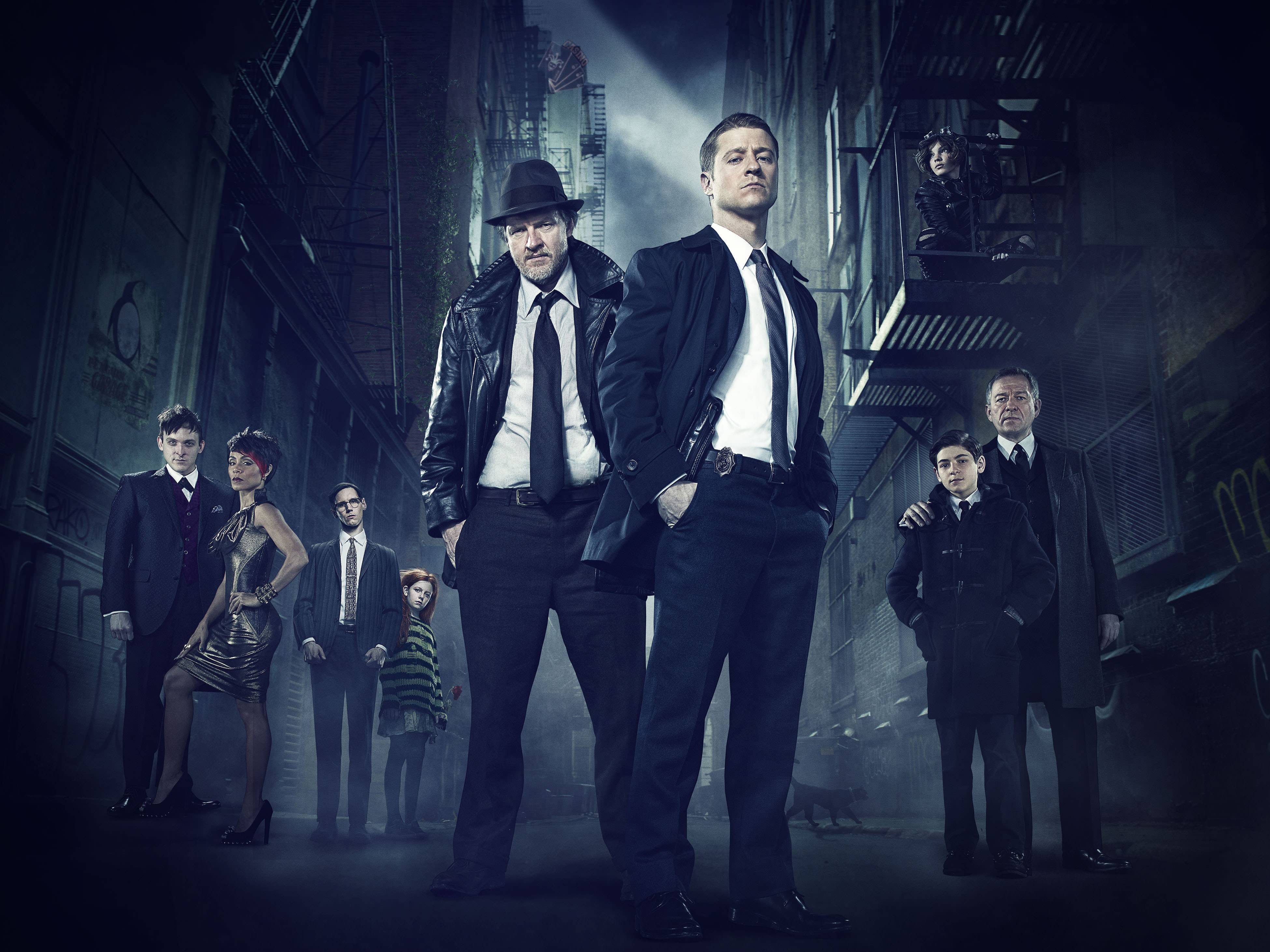 One of Cobblepot's main enemies is Fish Mooney played by Jada Pinkett Smith, an uncompromising gangland boss that finds herself in a sinister situation with an unhinged doctor as the season progresses.
The young Bruce Wayne throws himself into trying to find his parents murderers as a way of coping while Alfred Pennyworth, played by the brilliant Sean Pertwee, does everything in his means to protect him. It's great to see Alfred younger than the usual portrayals and he is someone that you would not want to mess with.
We also see a young Selina Kyle who is known as 'Cat' who flits in and out of the lives of James Gordon and Bruce Wayne but has learned her independence living on the streets.
I could probably ramble on all day about all the different characters as we are introduced to Edward Nygma's riddles and The Scarecrow's terrible background and upbringing that created who he became.
As a bit of a self-confessed Batman geek I have been really impressed so far and there is more to come from one of DC Comics most famous franchises with Ben Affleck's portrayal of Batman set to hit the cinemas next year and some great DC figurine collections hitting the market soon.
Season one has really been an introduction to a whole host of characters but it has maintained a high level of action and intrigue keeping viewers hooked and talking. It will be interesting to see how season one finishes and whether we are thrown head first into the drama in those that will follow.
Tags: Batman Gotham review Season 1 TV Series