Busy agencies hiring seasonal workers for the UK's farms invite many Eastern Europeans every year and in full contrast to the domestic low interest in agriculture, the allowance of 21, 250 places for seasonal workers is never spared. But essentially UK fails to grasp its heavy dependence on citizens from Bulgaria and Romania, countries agriculturally declining after the fall of Communism in 1989.
 Usually resting their final hope for income on what is occupation less wanted by Britons, Eastern Europeans continue arriving to the island despite the uncertain working hours, heavy physical labour that often pay off as little as covering the communal expenses. These providers of food to the British families suffer the most by a mainstream perception of agriculture seemingly being a dying British economic sector.
 Ever since UK became the world's leading urban nation after the industrial revolution when agriculture fallen to just 6% of the UK's national income, the economic sector has reported a rapid decline. But UK Agriculture officials warn with bitterness that food security exists when the population has ready access to safe and sufficient food such that a normal healthy life can be maintained.
UK agricultural Universities appear unpopular among young Britons, report statistics and the enrolment percentage has dropped drastically in the recent years. Meurig Raymond, the deputy president of the National Farmers Union, says "British workers cannot replace SAWS (Seasonal Agricultural Workers Scheme) and farmers will simply stop growing fruit and vegetables. This will force consumers to rely on imports, that could be more expensive, or could even make foods unavailable in the UK".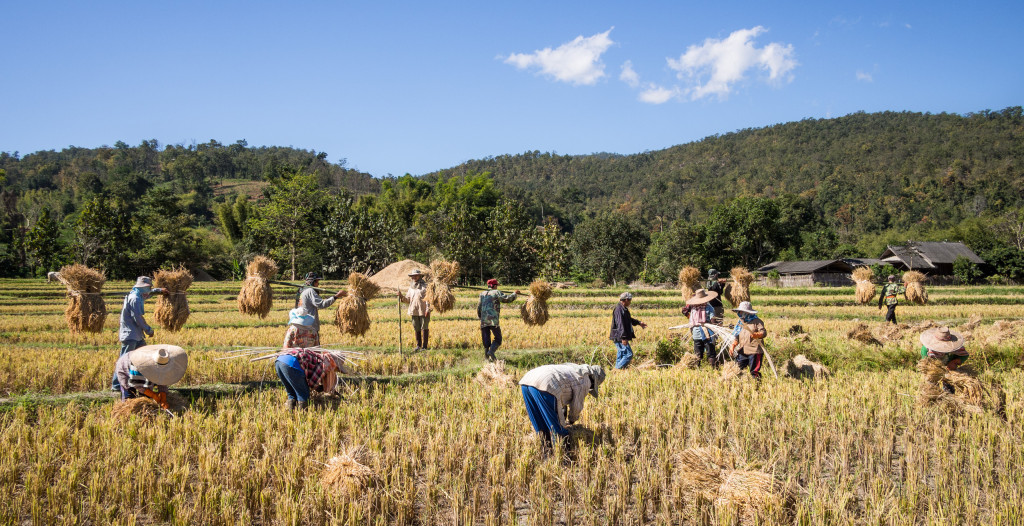 The industry generates only a tiny proportion of national income – around 0.5%. Amongst other developed countries this proportion is particularly low and reflects the lack of strategic importance attached to agriculture by the political establishment. It is predicted that if this continues no state, even with the stability of British welfare, could prevent an existential crisis of the population forced to survive on bricks, oil or glass.
"Make no mistake this will cause a contraction in the British horticulture sector, one which is already suffering from falling self-sufficiency levels. It will put thousands of existing permanent UK jobs at risk, stifle growth, compromise food security, and jeopardise the industry's efforts to take on hundreds more UK unemployed for permanent work", warned further Meurig Raymond.
In response to the attempt of the Home Office ministers to close the 60-year-old seasonal migrant scheme in 2013, Peter Luff, the Conservative MP for Mid Worcestershire said they are making a serious misjudgement about the state of the market: "Fields of vegetables and orchards of fruit will go unpicked in the next season. The experience of decades is that British workers don't want to do this work. They are temporary jobs" he added.
This existing demand filled significantly by Easter Europeans remains neglected by the British authorities what provides legal pass to some UK farmers to conduct labour exploitation.
Many workers quit before their six months contract expires due to unbearable heavy labour for a minimum hourly wage. In lucky days the Eastern European workers get to do the job but if the farm had employed more that the needed workers some may happen to be sent back to the caravan with no available work to do. The lack of English language is additional obstacle, workers disclose. It allows employers to amend the rules and regulations in their own favor at any time and often the agreed beforehand NIN, never arrives.
The ignorance to what is taking place in the UK's farms requires urgent actions and treatment to workers according to the UK law should be carried out for the sake of the British own interest instantly. Clearly British Government should secure protection of basic human rights to its domestic workers, regardless of their nationality and length of their work contract before getting occupied with spreading anti-immigration mode across the country.
Tags: agriculture Eastern Europeans economy farming Food human rights immigration seasonal work UK