The Wembley Stadium is an iconic structure in its own right, hosting important football matches and other sporting events. According to the official site of the Wembley Stadium, a temporary platform can actually be erected above its lowest seating tier for converting it into a stadium for athletic events too. However, this change would reduce the capacity of the stadium by about 20,000. Quite understandably, it would be an interesting place to check out.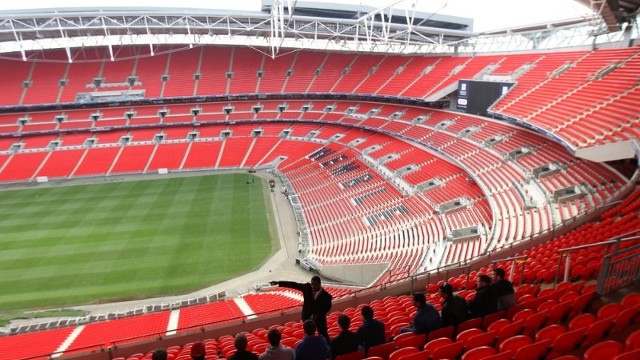 If you have booked your stay in one of the hotels in Wembley like Holiday Inn London West, the stadium would perhaps be one of the first destinations to head to. Besides, there would be several others options to explore as well. When you choose among cheap & budget hotels in Wembley, ensure that the property provides easy connectivity to important tube terminals and is close to local attractions.
Important Wembley Attractions You should not Miss
Once you have checked into a cheap & budget hotel in Wembley, which is just minutes away from iconic destinations and important tube stations like North Acton, here are some of the options to explore:
The Wembley Stadium and Arena: Each year, the stadium welcomes sports enthusiasts and music fans alike, in large numbers. Some of the biggest tournaments and music events are organized here. You can opt for an inside tour which will take you behind the scenes. The banqueting facilities can accommodate 3,000 people, at one time. The arena reopened in 2006 post complete refurbishment. You now have full air conditioning here, with food outlets, bars, restaurants and an impressive piazza with a dancing fountain. It is a popular venue for conferences and exhibitions.
The London Designer Outlet: If it is comprehensive retail therapy you seek, head to this place, which houses over 70 outlets, cafes and restaurants. You also have a cineworld complex with 9 display screens. You can head here for some contemporary fun, dining, shopping and making merry, round the clock, 7 days a week. Shopping experiences are sweet here owing to the high discounts offered.
The Iconic Wembley Lion: The lion has been installed in the Wembley Hill Road in July 2014 to mark the 90th anniversary of the BEE or the British Empire Exhibition that brought 27 million visitors to Wembley Park way back in 1924-25. The head of the structure has been retrieved from the walls of the original BEE building.
The White Horse Bridge: This impressive structure, which is 50m long and is made of steel, connects the town centre to the stadium. It has been named after the first police horse that was responsible for restoring order at the first FA cup final organized at the stadium in 1923. The structure adds character to the locality and is situated right beside the Wembley railway station.
Other prominent destinations that can be easily accessed from centrally located, cheap & budget hotels in Wembley include Madame Tussauds and Ealing Broadway Shopping Centre. When you choose a strategically located hotel, you end up saving on time and money that you would otherwise spend on commuting.