Danny Welbeck's £16 million deadline day transfer from Manchester United to Arsenal raised many an eyebrow. A number of fans questioned the high fee where as many others, well known pundits included, agreed that it was a bargain price for the 23 year old.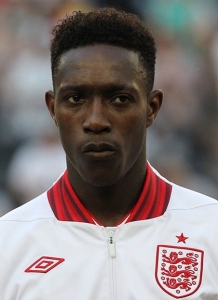 Welbeck is talented, there is no doubt. He has pace, he's strong and he always works hard for the team. But is he really the answer to Arsenal's problems? With Olivier Giroud's injury expected to keep him out of action until the new year, the pressure was on Arsene Wenger to buy a striker who would score goals. Well, he bought a striker but will he score goals?
Welbeck's goal scoring record for United does not make for promising reading. 29 goals in 142 appearances doesn't exactly scream 'goal machine'. And his first two appearances for Arsenal haven't exactly done much to ease those doubts. The English striker has spurned a number of good chances in an Arsenal shirt already, particularly against Borussia Dortmund on Tuesday.
There is no doubt that with the team that is around Welbeck that he will get chances to score but at the moment he just isn't taking them. It poses the question, can Welbeck really play as a lone striker? He's a work horse, not a goal scorer. His talents make him an ideal winger or supporting striker. He'll run, he'll take defenders on but at the end of it, I think Arsenal fans would probably prefer him having a strike partner, who is reliable in front of goal, for Welbeck to lay it off to instead of taking the shot himself, even after doing all the hard work.
The first of Welbeck's two goals against Switzerland for England last Monday shows perfectly where his talents do, and do not, lie. After seeing the attacking play build up ahead of him, he completely busted a gut to make sure he was forward and in a good position for the final cross. His speed and determination was most impressive. Despite the fact it went in, his scuffed finish was not impressive. It summed Welbeck up perfectly. His running and hard work are his assets but his finishing is pretty poor. Had it been more than three yards out, he probably would have missed.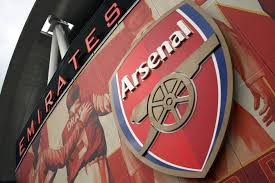 Arsenal already have a number of willing runners. What they don't have, and haven't had since Thierry Henry, is someone who will score a hat full of goals. This is why the transfer just doesn't seem like a sensible decision. Arsenal's closest rivals all have serious goal scoring threats. Aguero and Dzeko at City. Costa and Drogba at Chelsea, Falcao and van Persie at United and Sturridge and Balotelli at Liverpool. Welbeck, particularly playing as a lone striker simply won't match the goals that these other players will provide.
However, it remains to be seen whether Welbeck will be a success at The Emirates or not. If he touches up on his finishing he could well be a truly great striker but at the moment, Arsenal will struggle to find the goals required to challenge for the Premier League.
Tags: arsenal danny welbeck football goals Premier League transfer welbeck