With only their bare hands to guide them, the pain of bloodied fingers and bruised and broken finger nails became the norm as Tommy Cladwell, 36, and Kevin Jorgesen, 30, became first men in history to free-climb El Capitan's Dawn Wall. The name given for the fact that it catches the day's first rays of sunlight, the granite monolith extends about 3,000 feet (900 m) in California's Yosemite's National Park which is also home to the Yellowstone supervolcano. Along with most of the other rock formations of Yosemite Valley, El Capitan was carved by glacial action. Several periods of glaciation have occurred in the Sierra Nevada, but the Sherwin Glaciation, which lasted from approximately 1.3 million years ago to 1 million years ago, is considered to be responsible for the majority of the sculpting.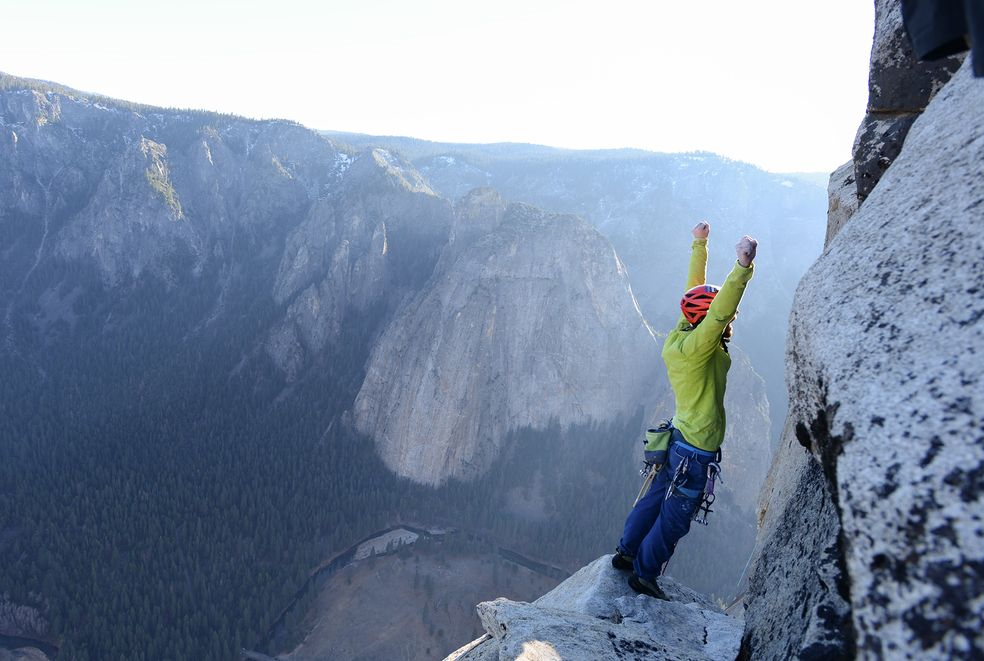 A feat that was once considered impossible by many, the American pair had begun their historically demanding journey on 27th December where the next two weeks of their lives consisted of eating and sleeping in tents secured to the rock by rope, using tape and superglue to aid the healing process of their skin which led to the point of Cladwell having to set an alarm to wake him every few hours to apply a special lotion to his throbbing hands. The incongruity of watching your urine evaporate into thin, dry air was one event that the American pair inevitably had to face.
The sheer determination that consumed Caldwell that made this climb a dream of his for several years, is projected by the fact that he had already completed five other routes on El Capitan. "He was looking for more of a challenge", said Caldwell's father Mike. "He started going up and repelling down and trying to see if he could see holds that could turn into a climb. Over a two-year period, he probably spent 25-30 days on the wall just looking it over". Climbing competitively as a teenager, Jorgesen didn't know Caldwell until he decided to join him on the climb.
As Benjamin Franklin once said, "Be failing to prepare, you are preparing to fail", which both Caldwell and Jorgesen prevented themselves seeing as the outcome of such an anticipated dream.
Years from now, 2015 will notoriously be known as the year the Dawn Wall was conquered by free-climbing.
Tags: 2015 El Capitan free climb