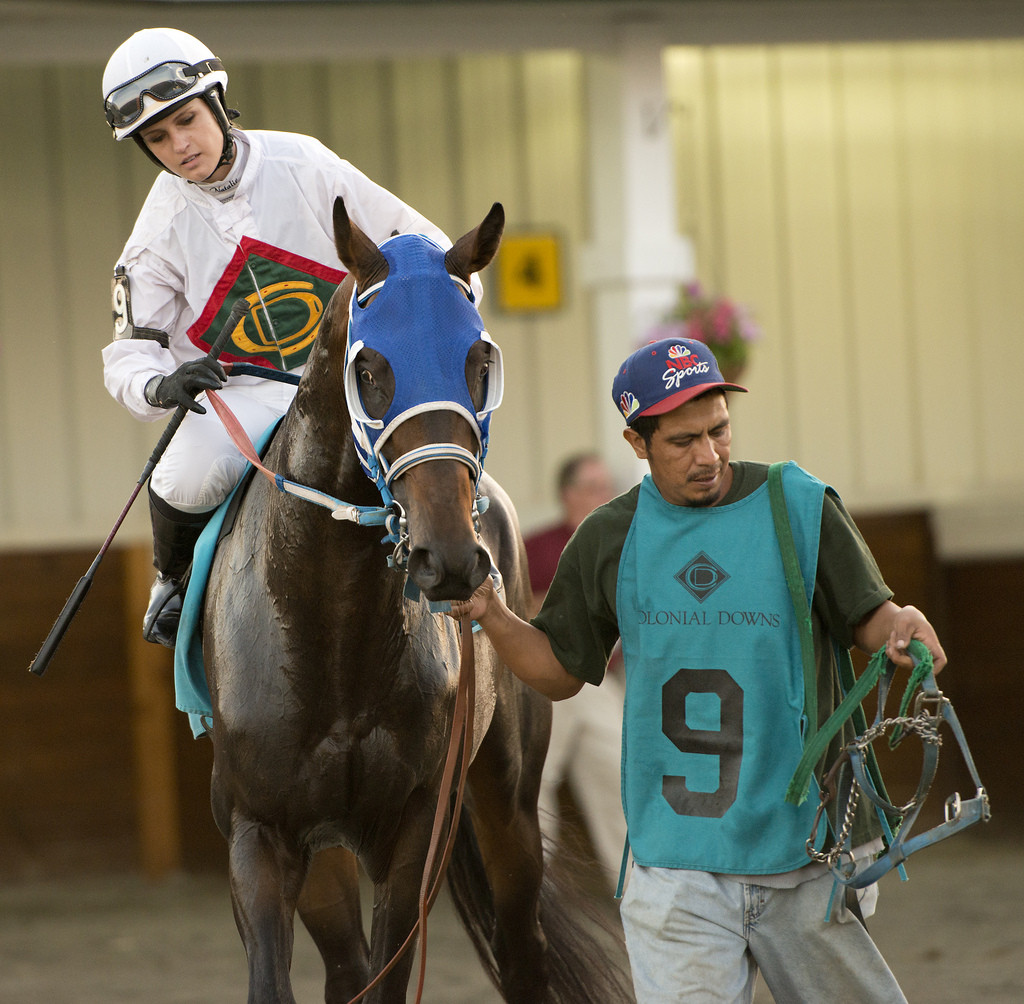 For many years horse racing has been sidelined in the sporting agenda in favour of the likes of football, cricket and rugby.
But 2016 looks to be the year that racing finally comes out of the shadows thanks to some exciting celebrity jockeys, innovative approaches to promoting events such as the Grand National, and some free bets at the Cheltenham Festival that look to make it racing's biggest year.
Female jockeys
Much as football was given a boost thanks to exposure given to the women's World Cup, last year saw women jockeys give the sport a much needed-dose of excitement thanks to the likes of Michelle Payne's commanding victory in the Melbourne Cup.
Such a defining moment could signal 2016 as being the year where we see many more female jockeys entering the sport. Already we've seen the likes of Katie Walsh frequently being used in the promotions for the Grand National, as well as Victoria Pendleton's debut at the Cheltenham Festival that looks to provide some excitement in some of the free bets that cover the Cheltenham event at the Bookies site that features all of the latest news and odds on her appearance at this prestigious racing occasion.
Increased exposure
But it's not just the Cheltenham Festival that's looking to increase its exposure in 2016, as the Grand National will be seeking its largest TV audience yet when it moves its racing time back by one hour.
The move is designed to increase Channel 4's 8.9 million audience of last year by ensuring that it no longer clashes with the televised coverage of football events. And with such horse racing events becoming increasingly featured in mainstream media channels, it's expected that 2016 could see record-breaking audience figures for the big race.
Prize funds
But despite all of the innovation in the media surrounding horse racing, it's the money and betting that invariably creates the momentum in this fascinating sport. And significantly there have been some interesting news stories regarding how the prize money at Royal Ascot in 2016 will increase by a massive 18% to represent a total of over £6.5 million.
Such prize funds will undoubtedly do much to attract a higher calibre of horses to this prestigious event, and with many top racers coming from outside of Europe, it will again make Royal Ascot one of the best-loved horse racing attractions on the racing calendar.
So whether it's checking out the latest free bets for the Cheltenham Festival, or seeing another female jockey race to glory, it looks like 2016 will be a fascinating year for racing.2
Tags: horse racing