Retro and vintage are often used interchangeably, but did you know that they have distinctly different meanings? In the context of changing fashions, retro and vintage refer to very different types of clothing – one that is authentically from another time and the other that is an interpretation.
But which is which? We've created this handy summary of the differences between vintage and retro so that you can find exactly what you're looking for!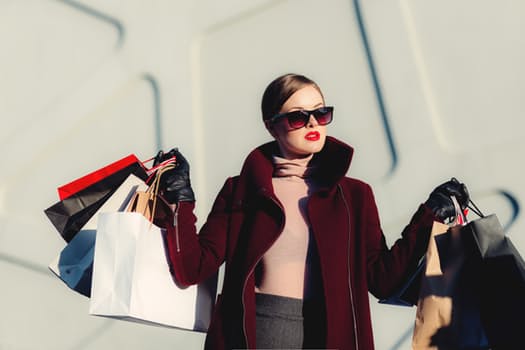 The Definitions
According to the Cambridge Dictionary, 'retro' means 'similar to styles, fashions, etc., from the past', referring to retro style clothing, a retro style, or retro decor. In other words, retro is inspired by the iconic styles of the past but isn't an authentic period piece.
Retro can even take features of different eras and combine them to create a new piece that feels 'vintage' but also takes some inspiration from the present day.
Whereas 'vintage' is defined as something that is 'produced in the past, and typical of the period in which it was made'. Vintage is typically understood as an original piece that was created during the time period that it belongs to, meaning it might show signs of previous wear.
Retro Vs Vintage Fashion
The retro or vintage debate is most relevant to the vibrant and ever-changing world of fashion. Whether you're into '60s style or the iconic '80s, knowing your vintage from your retro is crucial.
Vintage fashion refers to pieces of clothing that are authentically old, often valued highly because of their age, rarity and perhaps a personal connection. We typically define vintage as something over 20 years old; anything over 50 is considered antique!
Retro fashion can still be timeless pieces, reviving the fashions of the past: whether it's fashionably nostalgic or simply taking inspiration from different periods.
How To Tell The Difference
As a general rule of thumb, vintage clothing is more likely to be pre-worn or show some signs that it was designed and produced a long time ago. Retro pieces are more likely to take inspiration from more recent trends, such as '90s and noughties fashion that doesn't yet qualify as fully-fledged vintage.
There is also a difference in design features – retro fashion has a more polished and contemporary look and is made using contemporary technology. Whereas vintage pieces must have a unique style, fit or pattern that belongs to the period.
If you're interested in investing in retro or vintage fashion, you might want to consider combining the two. The combination of authentic vintage pieces with some retro alternatives can create a truly iconic look!
Alternatively, have a look at brands that actively sell retro style clothing – like Beyond Retro, Collectif, Dolly and Dotty, and more! For on-brand, and reliable styles that are sure to give you your retro fix.