For most fans of football, the January transfer window is now as eagerly anticipated as presents at Christmas, or chocolate eggs at Easter, but it wasn't always that way. In the past, clubs could buy and sell players throughout the season, until UEFA, the sport's European governing body, introduced a more harmonised system of player registration periods across the continent.
Between seasons and during the summer months, clubs have around 12 weeks to sign and register new players, while in the winter, there's a frenzied mid-season period in January lasting the entirety of the month. Gossip columns are full of rumours and speculation, while fans are expectantly waiting for their club to announce a key signing, who could just change the course of their season. These are three great players who did exactly that.
3. Marcelo, Real Madrid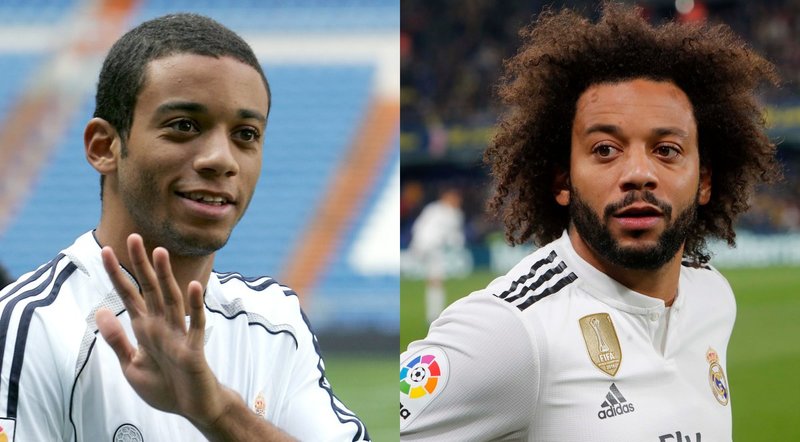 Image Source: @LaLigaEN via Twitter
Back during the 2006-07 season, Real Madrid were in the midst of their famed "Galactico" era, busily snapping up a stellar array of the most talented and famous stars in world football. Favourites of the time included Roberto Carlos, Fabio Cannavaro, Raúl, David Beckham, Ronaldo and Ruud van Nistelrooy, to name but a few amongst their impressive ranks.
Needless to say, quite a few eyebrows were raised when a raw 18-year-old Brazilian defender named Marcelo arrived at the Santiago Bernabeu on 1st January 2007, for a modest €6.5 million fee from Fluminense. Not only did he go on to dethrone the great Roberto Carlos at left-back, 12 years later he's still at the club aged 30 and widely regarded as the best player in his position for the last decade, having amassed a remarkable individual haul of 20 titles in the famous white shirt of Real Madrid.
2. Luis Suárez, Liverpool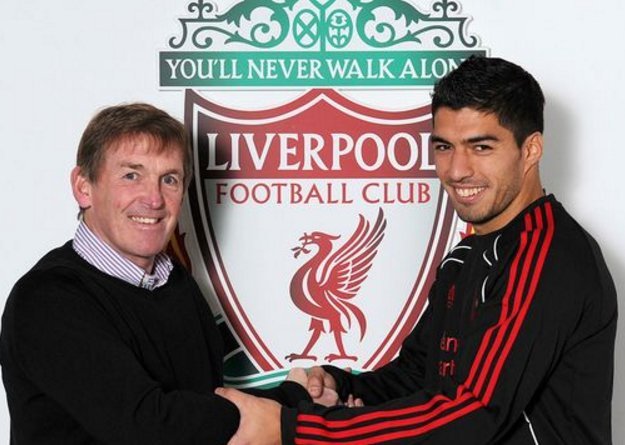 Image Source: @Squawka via Twitter
Given they're currently 8/11 football betting favourites to win the Premier League, Liverpool are in with a serious chance of landing their first English league title since the 1989-90 season. The closest they have come to lifting the trophy in recent years, was after the astute signing Uruguayan striker Luis Suárez from Dutch side Ajax for £22.8 million, with the player arriving on 31st January 2011 and just before the transfer window closed. Over the course of the next three seasons, his goals more than repaid the investment Liverpool made.
Suárez scored an impressive 82 goals in 133 appearances in all competitions for the Reds, winning just the 2011-12 League Cup for his efforts. Agonisingly, finishing top scorer with 31 goals in 33 games wasn't quite enough to land Liverpool the 2013-14 Premier League title, after they missing out by two just points to Manchester City. The following summer, Suárez departed to Barcelona for £73.5 million, but he remains one of the most successful and effective winter signings ever made in English football.
1. Eric Cantona, Manchester United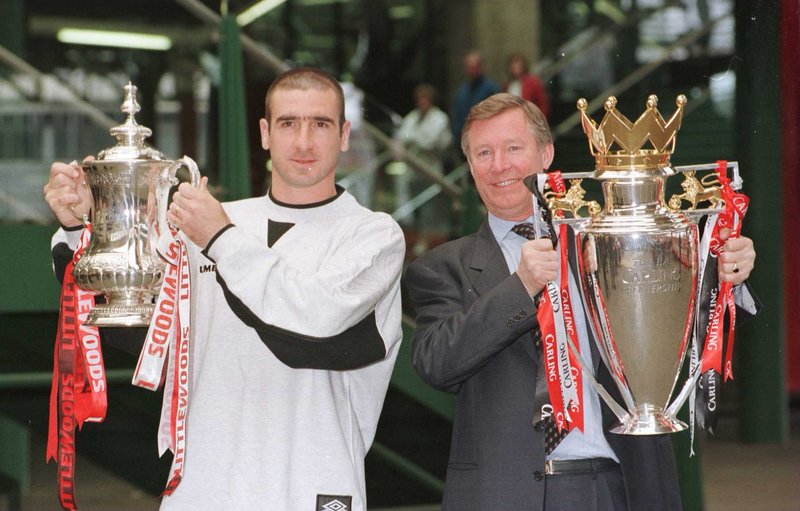 Image Source: @ESPNFC via Twitter
Before the introduction of transfer windows, Manchester United manager Alex Ferguson was enduring a frustrating November looking for a new striker. Approaches for David Hirst, Matt Le Tissier and Brian Deane had all been rejected, before a phone call from Leeds United came quite literally out of the blue. The Yorkshire club were enquiring if Irish left-back Denis Irwin was available for sale.
Man Utd chairman Martin Edwards and Ferguson rejected the approach for Irwin, but during the same call, speculatively enquired if Leeds would be prepared to sell their striker, Eric Cantona. Just a couple of days later on 26th November 1992, the Frenchman was being presented at Old Trafford, signed for the princely sum of just £1.2 million. Little did anyone know at the time, just how much an impact "Eric The King" would have.
Cantona was simply inspirational, producing scintillating performances and goals that helped catapult Man Utd to the 1992-93 Premier League title. During his five-year stay at Old Trafford, he helped shape the "Fergie's Fledgelings" generation of players, won the Premier League four times and the FA Cup twice. Over twenty years since playing his last game, Cantona's name is still sung by fans at matches, indicating just how fondly he is regarded as not just one of the best mid-season signings ever, but one of the greatest Man Utd players of all time.