The UK's property market has been enjoying a boom ever since it reopened after the national lockdown. This is thanks in part to many property owners lowering their prices alongside the stamp duty cut introduced by the government, resulting in more people moving home than ever. And despite the recent second wave and a substantial rise in Coronavirus cases, there is still a lot of optimism surrounding the market, with Rightmove stating that it's been the 'busiest month for 10 years.' While those interested in getting a foot onto the property ladder should be cautious and mindful of the economic uncertainties that we all face in the current client, the property market is set to continue to perform well, at least in the short term, and remain stable until the end of 2020.
Since estate agents returned to work in mid-May, they have been swamped with new properties being added to the market, and new potential buyers are up by 55%. Not only that, but new sales agreed are up by an outstanding 159% showing that the demand for properties within the UK market is up.
For those wanting to take advantage of the current favourable conditions on the market, an experienced estate agent is a necessity during these uncertain times, now more than ever. Mansell McTaggart Sussex based estate agency group is a trusted and experienced agency, providing outstanding service since 1947 and is an excellent option for anyone thinking of making the big move. Please take a look at the following infographic where you can find out more to ensure that you make the right investment and pick the right home for you.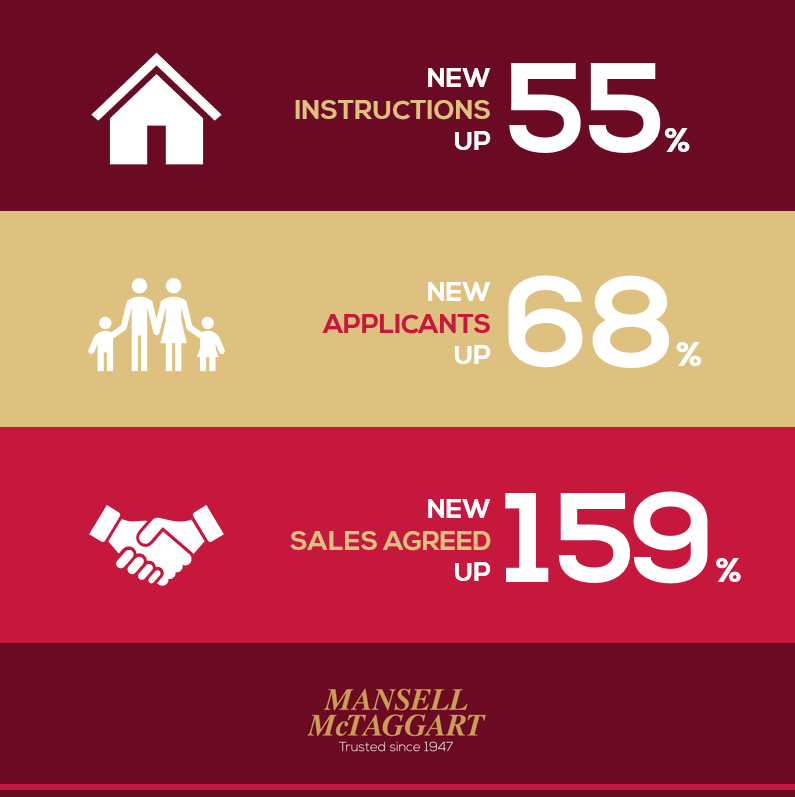 Infographic designed by Mansell McTaggart estate agency group