The foreign exchange (FX or forex) market is a global marketplace for exchanging currencies against one another. The foreign exchange, or forex market is the largest market in the world. Larger even, than the stock market. With so many people trading around the world- approximately 9.6 million people globally regularly trading the question to be asked is where are the world's traders trading from? There are large numbers of traders in the United Kingdom, Asia, and Africa, but it is in the Middle East where numbers of traders are projected to increase dramatically.

There are many reasons forex trading has become so popular. In the case of Europe changes in market regulation in Europe have meant that it is easier for people to gain access to leveraged products, which, along with other protective measures, ensures that the financial trading market continues to grow in strength. Alongside the regulation and protective measures in place to protect traders, there are also improvements in technology that enable people from different time zones, and from all walks of life to begin to build a better future for themselves.

The huge potential for profit is what makes trading on the foreign exchange particularly attractive to new traders, with the global appeal of making profit online is drawing in more and more new traders each day. The upward trend of people trading demonstrates the continued interest in global trading. Continued improvements in trading technology (such as better access to mobile technology) means that anyone can be a trader. For further financial market trading information check out the following infographic.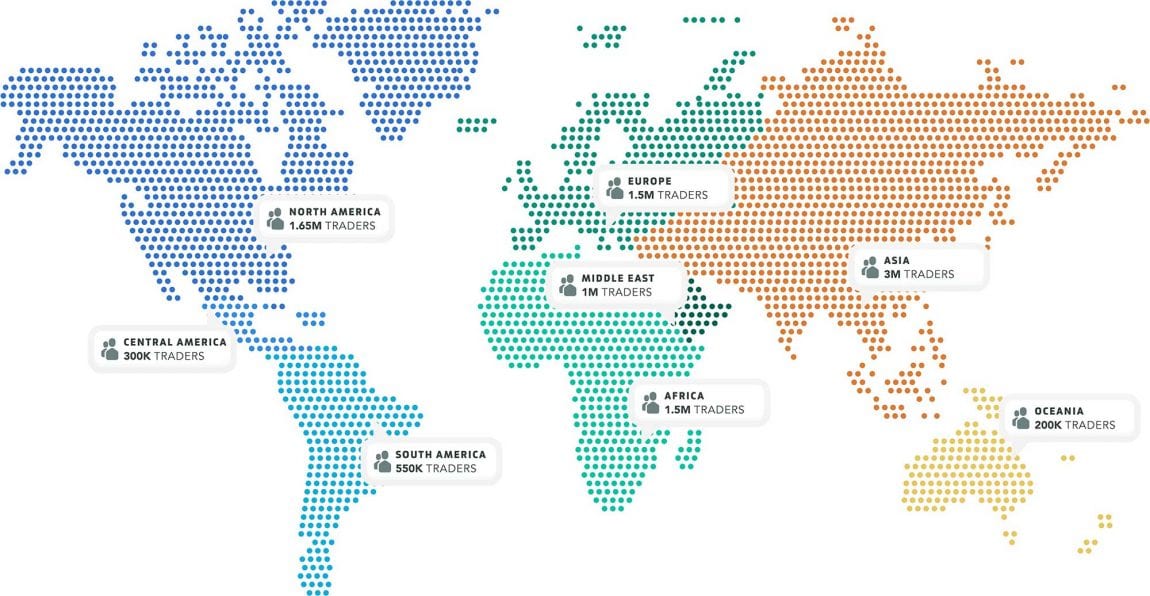 Infographic Design By asktraders.com