For many years throughout the noughties, the t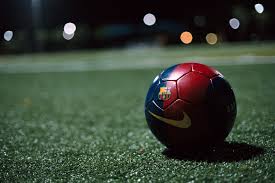 op four clubs in England have had a chance of Champions League Success. However, the league which is seen by many as 'the best in the world' is struggling to produce a competitive English team that has the ability to go all the way in Europe's elitist competition. Take Manchester City for example, since qualifying for the competition they have only ever got out the group stages once in their first three years which with the players at their disposal is quite surprising. Then there is Arsenal who have conceded three goals at the Emirates to Anderlecht, Monaco and most recently Olympiacos over the past year as opposing teams clearly are not fazed by the challenge the English teams pose anymore.
Chelsea, the runaway winners of the Premier League last season have also come unstuck recently in Europe after that unforgettable night in Munich in 2012. They were embarrassed the year after getting knocked out in the group stages and then last year losing to a ten-man PSG at Stamford Bridge.
Out of England's top four teams Manchester United after their win at Wolfsburg looked a threat with the pace they now boast up front in Martial and Depay which could give them the best chance out of any of the top four in the competition this year.
It is amazing the difference a few years makes. As the English teams do not seem the giants in Europe they were before now the main competitors are in Spain, Germany and Italy as the English teams look a shadow of their European counterparts. There is clearly the money to be a success in England but the top European players such as Ronaldo, Bale and Suarez to name a few have moved on to bigger and better things particularly in Europe.
Time for the English clubs to start rebuilding and get their dominance back.
Tags: Champions League football Sports