The student property market in the UK has seen major growth throughout recent years, and as of 2018, there's never been a better time to get on board. Back in 2016, student property investment had £3.1 billion behind it, a figure that rose to a whopping £5.3 billion over 2017. The purpose-built student accommodation market brings £46 billion to the UK economy and is only expected to grow as the years go by. These numbers, along with high student populations throughout the UK, mean that 2018 is the perfect time to invest in student property, and this handy guide will advise you on some of the best cities in which to do so.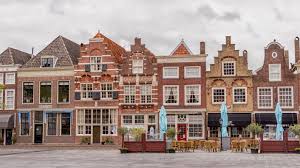 Liverpool
Liverpool is a city whose student property market is experiencing major growth. With a population of approximately 70,000 students attending the city's wide range of higher education institutes, the demand for high-quality student property has reached new heights in recent years. This growing demand means more and more property investment companies are looking to Liverpool.
Along with low prices and high yields, Liverpool also has a lot to offer as a city. Liverpool is part of the Northern Powerhouse, an initiative focusing on boosting the economy of the North of England through a range of regeneration projects. Exciting plans are in place that will welcome a lot of interest to the city, including the new Royal College Of Physicians and a regeneration of the Liverpool waterfront. Plans included within the Northern Powerhouse in Liverpool will see the creation of 38,000 new jobs and 35,000 new homes by 2033, which is expected to invoke a significant rise in the city's population. 
Manchester
World class universities, lively nightlife and rich culture are just some of the reasons more and more students are heading to Manchester to pursue their studies. Manchester also benefits from high student retention rates, with a large number of graduates choosing to stay in the city upon completion of their studies. This interest in Manchester is likely supported by the business opportunities on offer, with Salford's Media City UK home to a number of big names such as the BBC and ITV.
Manchester is home to around 85,000 students, including many international students. The city welcomed around 5,135 international students back in 2016 — a figure that is only expected to grow year on year. This influx of international students, particularly those from more affluent backgrounds, means there is a higher demand for luxury, high-quality purpose-built student accommodation; a far cry from the shared housing and cramped halls we've been used to in the past. This growing demand paired with affordability and high rental returns means Manchester is definitely worth considering for your next student property investment. 
Wirral
Located within close proximity of Liverpool city centre, Wirral is an area in the UK that's on the rise. Wirral is another UK destination that is set to experience some major renovations under the Northern Powerhouse initiative. Among these is Wirral Waters, a £4.6 billion project that will completely transform and renovate the area's waterfront, bringing it up to scratch with that of Liverpool's famous waters. Along with bringing new interest to the Wirral, this regeneration will bring the development of up to 13,000 homes and the creation of 20,000 new jobs.
The Wirral has gained interest as a student property hotspot due to the University of Chester's decision to move nursing training to Birkenhead. The town makes a good alternative to Liverpool for students who want to avoid the hustle and bustle of the busy city centre, whilst still being a short train ride away. One of the UK's biggest property investment companies, RW Invest boasts Birkenhead based Hamilton Hub, the lowest priced student property investment in the country with prices as low as £45,450 with an 8% net rental return.