David Wayman is a North London born actor who made his feature-film début in British Zombie Movie 'The Dead Inside'.  He was cast as 'Tom' in BAFTA winner Martin Gooch's film "Death – It's a Mystery" (2011). More recently, he has played lead roles in romantic comedy "Art Ache" and ghost story "Wandering Rose". Theatre Credits include the title role in "A Picture of Dorian Gray", Benedick in Shakespeare's "Much Ado About Nothing" and Captain Phoebus in "The Hunchback of Notre Dame" to name a few. I spoke to him about his acting career, his movies, romantic and violent scenes in film and new movie Wandering Rose.

Piotr Balkus: How long you've been doing acting?
David Wayman: Professionally since 2009 when I graduated drama school but did youth theatre as a kid and did little plays for my parents when I was like 6 years old.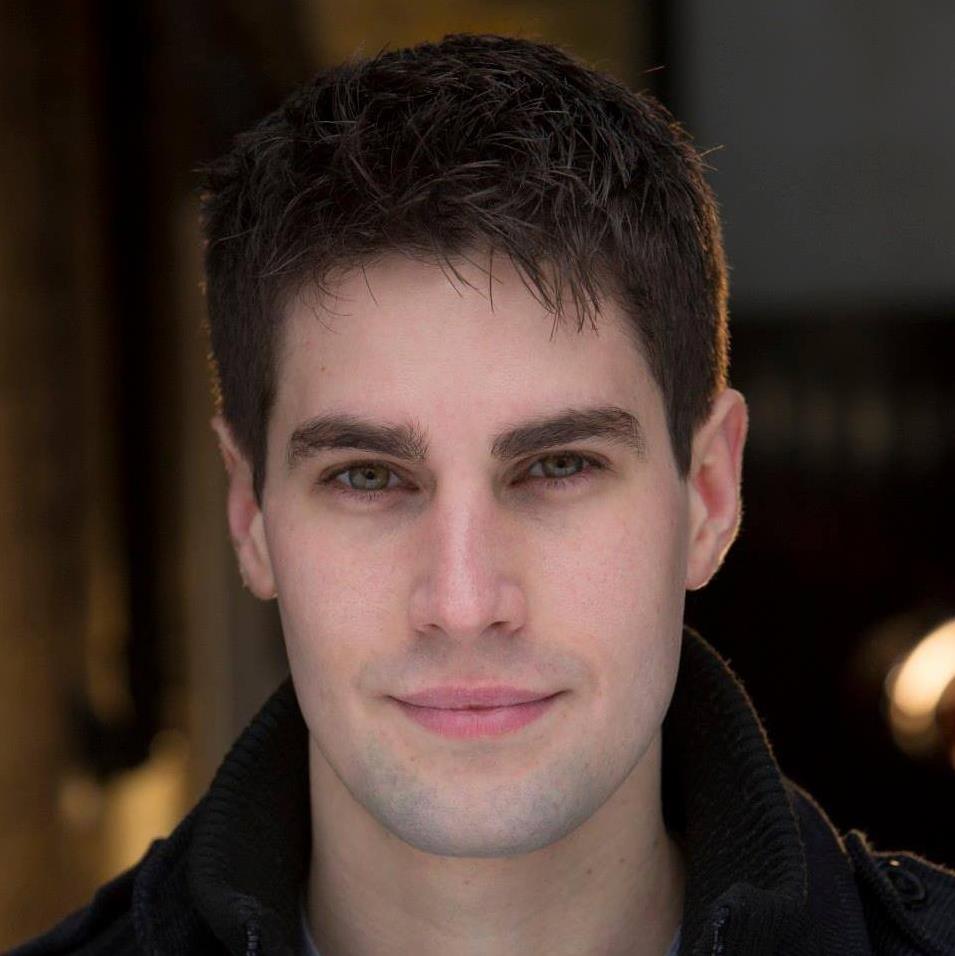 You starred recently in a few movies, like "Dead Inside", "Art Ache", "Knight, Knight" and After Death. Which one is your favorite?
That's like asking me who my favourite sibling is. It just isn't a fair question! In terms of things to watch after death is the most unique and genre defining film i think I've ever done and it certainly did a lot for me in terms of picking up other work off the back of the awards it won at festivals. "Knight, Knight" was just a hilarious process from start to finish I remember giggling at the first few pages of the script and being in stitches by the end of it. And "Art Ache" is a very clever romantic comedy, it has something for everyone and is very funny throughout -a great commentary on the art world and the life of artists without being too brutal. "The Dead Inside" was a fantastic script. It was so refreshing to see a zombie movie that was really about interpersonal relationships rather than body count. Missing from the list of course is "Wandering Rose" which was just an amazing film to be a part of.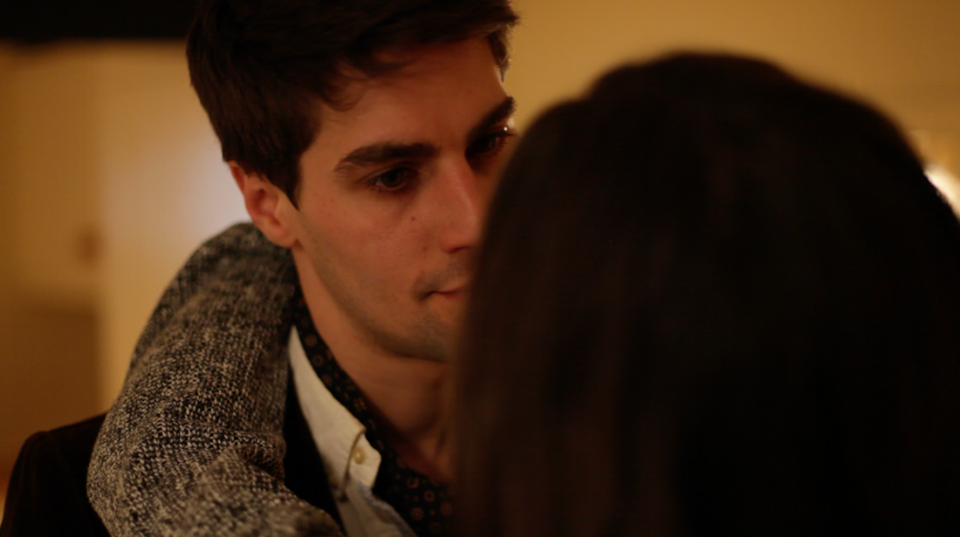 You've said you enjoy both kinds of acting, in movie action films and romantic films. What is great about acting in violent scenes?
Well for starters, it's terrific fun. Fight choreography is always interesting to learn and to deliver something credible, intense whilst keeping it safe is a real skill. Action pieces tend to have a real sense of genuine heightened emotion and it's a great workout both physically and for the acting muscles. And let's be honest: who doesn't enjoy a good (simulated) scrap?
Tell me please more about new film "Wandering Rose"… Why people should go and see it?
Because I'm in it and so is Carina Birrell and Cameron Jack and Bhasker Patel and we're all really nice people. The US poster is a tad misleading I think – those expecting to see actual demon babies are in for a bit of a surprise… The film's actually a very intriguing ghost story about a young couple (Rose and Theo) who go on a holiday to the Scottish Highlands to celebrate the news of Rose's recent pregnancy. Rose is hiding a deep secret from her recent past from Theo and begins to see manifestations of that recent history haunting her. Things aren't exactly helped by the arrival of a local police officer with questionable motives. The film is more about the couple surviving the impact of Rose's hauntings than the stereotype of trying to appease some evil spirit that we're so used to. It's very much a film about relationships. It's beautifully shot by James Fuller with some wonderful aerial photography from Sky Power. The Scottish cairngorms feature heavily almost becoming a character in the film themselves. It's hard to say more without giving anything away but it's a great piece of film making. It was a very interesting shoot as well – I'd literally just finished shooting "Art Ache" the week before in London which was a much larger-scale project (a crew of around 50 on some days) and a much longer shoot, so I managed to grab Carina – the lead actress – for a quick rehearsal before we were driven up to Scotland to shoot. Even though it was a tight schedule, it felt very relaxed and organic. Most shots were accomplished in one take with a good bit of rehearsal beforehand. In fact even though it was essentially a 14 day block for principal photography, I still managed to get some mountain biking in, in the cairngorms which is just a stunning setting.
You seem to be very passionate about what you do. Is acting the thing you want to do for life and thing you see as a future for you, or its more like a hobby, with lets-see-what-happens approaching?
I currently pay my rent from acting and don't have any other source of income so I don't really have a choice! But it's definitely my chosen path without wanting to sound too wanky about it!
Thank you for your time.
Thank you!
More about David Wayman and his work at www.david-wayman.com
Tags: actor balkus david wayman interview London wandering rose