Ah, the 1990s. The time when we had dial-up Internet, AOL mailing out CDs and spam was in its infancy stage. The Internet has changed a lot since then, but one thing from those pioneer days has stayed with us: email marketing.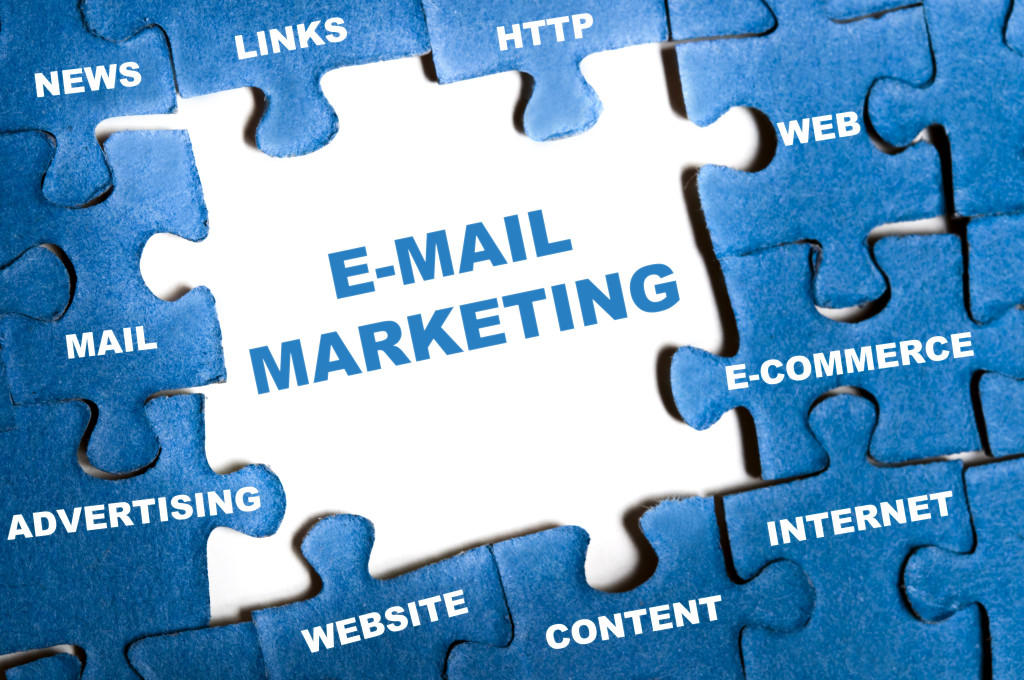 In the land of digital marketing, many will allude to social media, search advertising and videos as the primary tools for a successful ad campaign. Brands spend a large portion of their budgets on these avenues, and there aren't any signs that advertisers are shifting away from these areas.
But what about the one form of digital marketing that could be found in the early days of the Internet? After all these years of advancements and developments, email marketing still remains supreme for brands and retailers everywhere.
Email marketing is still a popular choice for companies because it's an easier way to contact mobile customers, help clients stay informed and be an inexpensive marketing tool. Moreover, merchants can witness a greater number of sales when they email coupons, sales, promotions and discounts.
As Inc. magazine writes:
"The point of all this is that email may be an old tactic, but it remains a vital one. It's relatively easy to get started with email marketing, so there's no excuse for business owners to not be taking advantage of the tactic."
Despite the success of email marketing, a new study suggests that businesses, particularly retailers, aren't utilizing this format as best as they could.
The 2016 Yesmail Marketing Channel Report discovered that email marketing is a top priority for merchants, but at the same time they're not making the most of it. For instance, the report found that retailers aren't collecting as many email addresses as they likely could; 17 percent don't gather email from website traffic, and half don't receive emails from customers in-store or on social media. Ditto for mobile apps.
In addition, retailers aren't personalizing their email marketing strategies, which is essential since personalization is an important facet. The report noted that nearly two-thirds (65 percent) of retailers don't customize email copy or use consumer data to personalize email content.
Are you running an email marketing campaign or considering starting one? Well, it's best to take a look the entire campaign by undergoing an audit.
Here is an audit checklist of 5 things to start off the year strong:
Objectives
Infrastructure
Copy & Design
Specific Email Processes
Deliverability & Permission
Objectives
Ask yourself: what is my objective with this email marketing initiative? Do I want to create leads? Do I want to boost sales? Do I want to increase my email list? Businesses have email marketing campaigns for different things.
Understanding what you want to achieve with an email marketing campaign first will help you actually meet that aim. Without a proper idea what you want to get in the end will just leave you with an ineffective and complicated marketing technique. It is also helpful to use marketing automation platform for growing your business.
Infrastructure
An email marketing strategy isn't as simple as opening up a Gmail or Yahoo! account and sending out emails to thousands of your customers. It requires a list, customization software, graphic design, automation and so on. Without a proper infrastructure then your emails will just be a futile endeavor.
Here are a few tools every marketer should have for a campaign:
Copy & Design
Let's face it: we're all inundated with emails asking us to click the message, click on a link, buy a product or forward the email to somebody else. Because we receive such a large amount of emails every day, week or month, we just ignore them. Simply put: getting your foot in the door is harder than it was in the 1990s when we didn't know any better.
The design of your emails and the copy inside will either help your campaign or hurt it.
Think of it as an apartment building.
Incorporating a few of these characteristics can assist you in getting through the front door:
Spam Free: Did you know there are words, phrases, and patterns on spam filter radars? Some of these include all caps, hyperbole, excessive punctuation, cussing and symbols. Once you get affiliated with them then you should ignore these entirely.
Emotional Appeal: When you think of an emotional appeal you may think right away of non-profits, but everyone uses the emotional appeal, from small merchants to politicians. When you add emotion to your email (your promotional discount has expired) be sure to add a little bit of your firm's personality.
Urgency: Do not add "NOW!" to your email, if you wish to be urgent. Instead, be urgent in a subtle manner, such as including a time frame, vague phrases and time-limited offers.
Adding a few other attributes can help you get into the elevator:
Readability: Are your subject lines being cut off on somebody's iPhone? Is an image being stretched on your target's computer monitor? With nearly half of all emails being opened on mobile devices, you have to find out if your emails are readable (see "Testing Out Your Emails") on iPhones, Androids or even BlackBerry phones.
Readability Ccore: Akin to web copy, your email copy should have a high readability score. A readability score is essentially a way to determine if your writing is easy to read. The higher the score the easier it is to read, and vice versa.
Aethestic Value: If your emails are engulfed in .GIFs, emoticons (or emojis) and various fonts then you will immediately turn off the recipient. The simpler the better, less is more. These are adages you should abide by when composing your email.
Timing is Everything: When to send an email varies from marketer to marketer, but the most important piece of advice is to not send the email every single day of the week in the morning. If you want a tip then the best time to send an email would be in the early afternoon (mornings don't work because inboxes are flooded and late afternoons don't work because people are heading home).
Finally, getting into the apartment door will involve these steps:
Be Creative: Want to be remembered? Want to create a positive reaction? Be creative. Use some of your creativity and mix it in with your marketing tools. Creative language, slightly different font and unique colors can make you stand out from the crowd. But remember: be conservative in your creativity. Don't overdo it (see below).
Get to the Point: "What are you trying to tell me?" If the recipient has to ask that question after reading the first one or two paragraphs then you're in trouble. People are busy and they don't want to spend their morning reading through your long email. Just spit it out, get to the point and head to your call-to-action (CTA) already.
Don't Overdo it: Similar to "Timing is Everything," you don't want to badger the recipient. Whether they're longtime clients who always open your emails or they're dissatisfied customers who refuse to open your emails, you can't send emails six times a day, begging recipients to open the email.
Specific Email Processes
Now that you have the technical and creative aspects completed you have to take a look at the specific email processes. This is, in a way, a more of the administrative aspect than anything else. Once you delve into the email process, you have to take a look at various items. Here they are:
Name acquisition process
List management and cleansing
Deliverability
Opt-out numbers and dead emails
Market segmentation
Performing this task makes the process a lot smoother. You wouldn't want 20 percent of the emails in your subscription list to be dead, do you? You also wouldn't want half of your emails undeliverable.
Deliverability & Permission
An effective campaign works when it is given permission from customers. Without the permission then you've already started the relationship on the wrong foot. You can attain permission by offering something for free or providing recipients with newsletters, promotions or product updates.
In any circumstance, you should have a clear idea of why you're asking for an email address. This is where stellar copywriting and CTAs come into action.
The simplest way to gather emails is to have a space on your website with "enter your email for updates." However, this is only going to produce feigned enthusiasm. Instead, try a couple of tricks, such as:
Free Downloads
Free eBooks or White Papers
Newsletters or Articles
Company Updates
One more thing: ensure your purchasing process entails an email subscription format (think Amazon).
Final Thoughts
The 1990s are gone: Bill Clinton is no longer U.S. President, "The Simpsons" stopped being funny and beepers are a thing of the past. But email marketing has outlasted all of those things.
You shouldn't be afraid to try a 30-year-old marketing technique. Remember, what's old is new again, and if it isn't broke then why not try it out? Email marketing, if done correctly, can be a lot more effective than anything else because it's personal, it's one-on-one and it's cheap (for both you and the consumer).
We still have plenty of time left in 2016. So conduct an audit of your email marketing campaign to ensure you finish the year in better shape than when you started it.