"Over one trillion disposable cups and bottles enter our oceans and landfill sites every year".
This year, for the first time ever, it seems as if the world has woken up to the devastation of plastic waste and the damage every day items containing disposable plastic is doing to the environment. There have been countless images and films of oceans covered for miles with plastic bottles, cups, straws and other litter. This is killing our entire ecosystem – sea creatures are being poisoned by plastic toxins, or physically choking themselves on litter. Underwater ecological systems are being shielded from crucial sunlight by large areas of floating plastic debris and even our drinking water contains small amounts of plastic which we ingest, poisoning our bodies.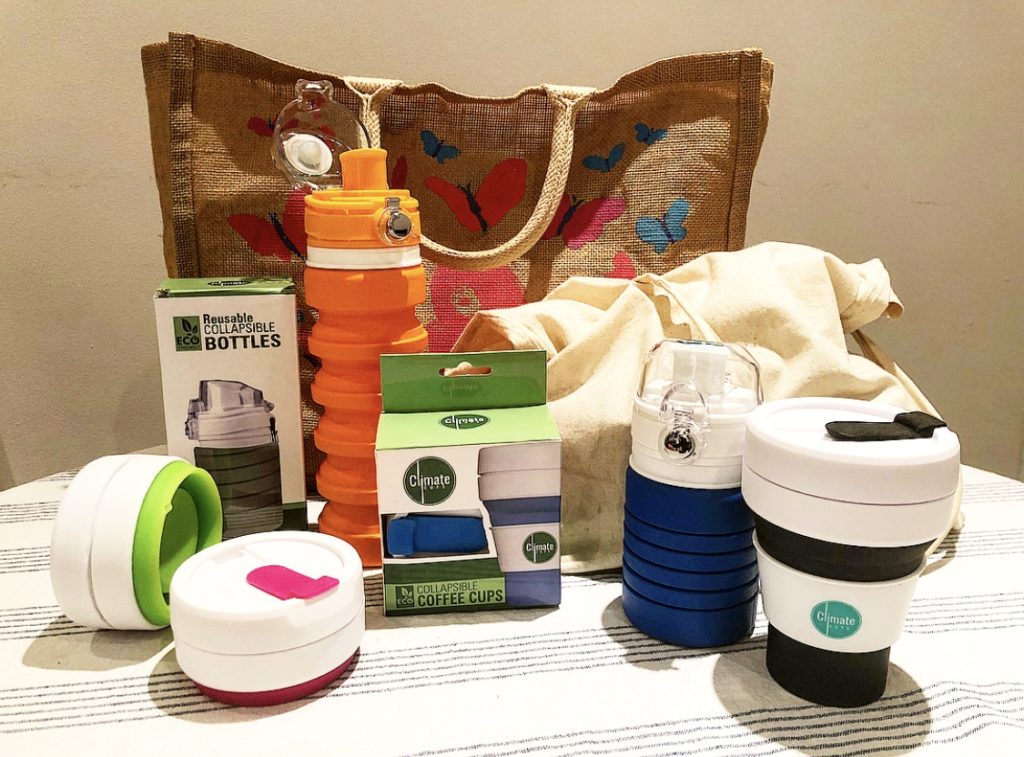 10% off your entire order – click here
So what is the solution? Nothing can change unless we all, as individuals, start to make small steps towards change. One tremendous company helping people to do that is Climate Cups. They sell reusable coffee cups (also usable for tea or other kinds of drinks) and reusable water bottles. The great thing about these products is that they are collapsible so they don't take up all the space in your handbag and can neatly fit in your pocket.
As the two biggest offenders, disposable cups and plastic water bottles are a great place to start if YOU want to make a change as an individual. We've extensively tested both of these items from Climate Cups and here are our thoughts:
10% off your entire order – click here
The Climate Cup – Reusable Coffee Cup
"The world uses around 500 billion disposable cups every year. These go to landfill sites and often end up in the oceans. They are primarily not recyclable and the vast majority of disposable cups ever created will likely remain on the planet for the next 1,000 years."
The Climate Cup is a reusable, collapsible cup that when not in use fits very neatly in your pocket or bag. It is made entirely of recyclable materials and is BPA free. The idea is that these cups last around 3000 uses meaning you can save the planet from 3000 disposable cups, 99% of which are non recyclable. As a coffee addict, I dread to think how many cups I've put in the bin over my life time but I'm glad to be in a position to stop the waste now. Benefits include:
Reusable and collapsible
Lasts around 3000 uses and is recyclable and BPA free
Cost effective – they say that almost all major coffee retailers such as Starbucks, Pret and Costa give discounts when you use your reusable cups. For example, you would make your money back on the cup with just 20 uses in Pret (they give 50p off each time).
They hold 12oz (355mls) or the equivalent of a "tall" Starbucks.
On their Instagram (@ClimateCups) there are loads of pictures of people drinking cocktails / other drinks from them. Can be used for any drink!
10% off your entire order – click here
The Climate Bottle – Reusable Water Bottle
"Over 550 billion disposable water bottles are discarded every year. That is around one million bottles EVERY MINUTE."
Climate Bottles are a simply brilliant invention. As a proud owner, my Climate Bottle goes with me cycling, hiking, camping and most importantly to the office every day. Everyone drinks water and most people have used plastic water bottles. The Climate Bottle has made all the difference in our office with no one using plastic bottles anymore. It's also saved us a fairly large amount of money. Benefits include:
Reusable and collapsible
Robust; should last forever.
Has an attachable clip which can attach to my backpack when travelling.
The lid can be easily locked to ensure no spillage.
BPA free and completely recyclable.
Holds 500mls.
No taste of silicone – I was worried about this as it's a pet hate of mine but there is absolutely no taste or smell from the bottle.
I'm pleased to be able to award Climate Cups a very rare 5* out of 5* – it's great that there are companies out there making a  real difference!
(UPDATE: The kind folks at Climate Cups have given us a special 10% discount off both their Cups and Bottles.

Click this link

to automatically have it applied.)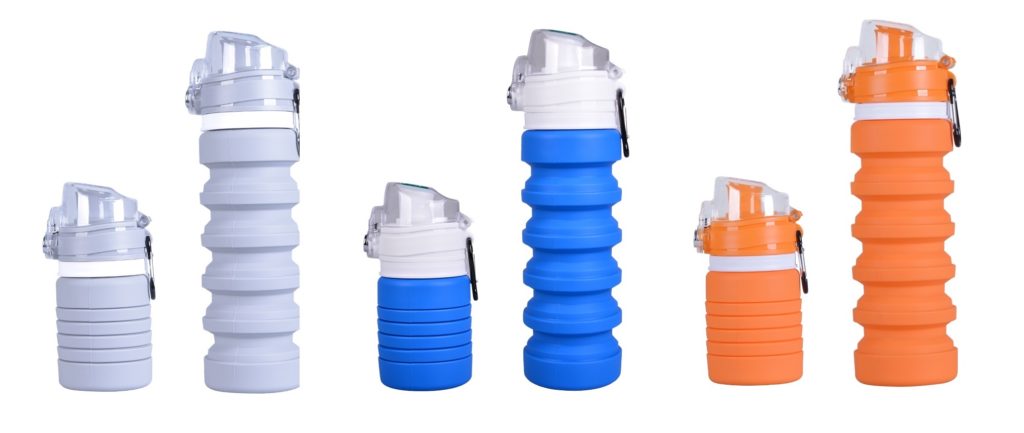 10% off your entire order – click here
This article contains a sponsored offer from Climate Cups