What's to gain by studying for a Master of Arts in Psychology, rather than sticking with a bachelor's degree? Why invest the required time and effort to earn a master of arts online?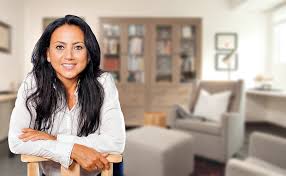 The short answer – ambitious psychology profession candidates with master's degrees are in far shorter supply than those with BAs.
Studying the field of psychology can be beneficial in a wide variety of ways.  But just as is the same across most industry areas, those who demonstrate maximum commitment and dedication enjoy success on a higher level. In a sense, studying for a Master of Arts in Psychology always has been and always will be considered optional. But when considering the various advantages of earning a Master of Arts online, you find yourself wondering if there's any sense in not taking your education and training to the next level.
Think about it:
Higher Earning Potential
First and foremost, working psychologists earn a median salary that goes over and above the average for most other occupations across the board.  Nevertheless, working professionals who have earned a Master of Arts in Psychology typically earn considerably more than their counterparts. Both in terms of initial salaries and the potential for on-going salary increases, advanced qualifications really can make all the difference.
Positive Job Outlook
Along with being a surprisingly lucrative field, the psychology sector/specialism is also in a continuous state of growth. Outperforming most other fields in terms of annual growth and demand, successful psychologists enjoy the kind of long-term job security that's relatively rare these days.  What's more, a Master of Arts in Psychology from a quality institution can make it so much easier to get into the profession in the first place.
Specialization Options
Within the wider field of psychology, there are countless individual specializations and areas of interest to explore. Examples include developmental psychology, counselling psychology, child psychology, forensic psychology, clinical psychology, social psychology and more. Wherever your primary passions, interests and capabilities lie, studying for a Master of Arts online can help you make the most of your chosen specialist area.
Private Business Opportunities
The further you take your education and training in the field of psychology, the better the position you will be in to establish and operate your own business.  For many psychologists, the ultimate dream is not to work with an established organization, but to instead breathe life into their own dreams of entrepreneurship and self-management. With a Master of Arts in Psychology behind you, you are far more likely to be taken seriously by prospective clients, investors and partners.
The Opportunity to Make a Difference
Last but not least, the biggest reward that accompanies a career in psychology is the knowledge that your everyday duties make a real difference in the lives of those you work with. Depression, anxiety, learning disabilities, eating disorders, grief, relationship problems, family issues, substance and drug abuse – all the kinds of things capable and qualified psychologist can help address. It's worth remembering therefore that studying for a master of arts in psychology doesn't only benefit you personally and your career. It can also have a beneficial impact on each individual you work with on a daily basis.