Whilst many people would claim that bingo is merely a game of luck, more serious players and real bingo enthusiasts would likely tell you that having a solid strategy is key. There are countless games to get involved with these days, mostly thanks to the creation of online bingo, but there are also many great in-person games to join in with too. When playing bingo, it is of course very important not to get overly competitive or too serious, but if anyone tells you they wouldn't like to win big at the game then there's probably a high chance that they're lying to you. Bingo is a brilliant and fun game that absolutely anyone can get involved with. Here a few tips, tricks and strategies you can use to help you to increase your chances of getting that big bingo win.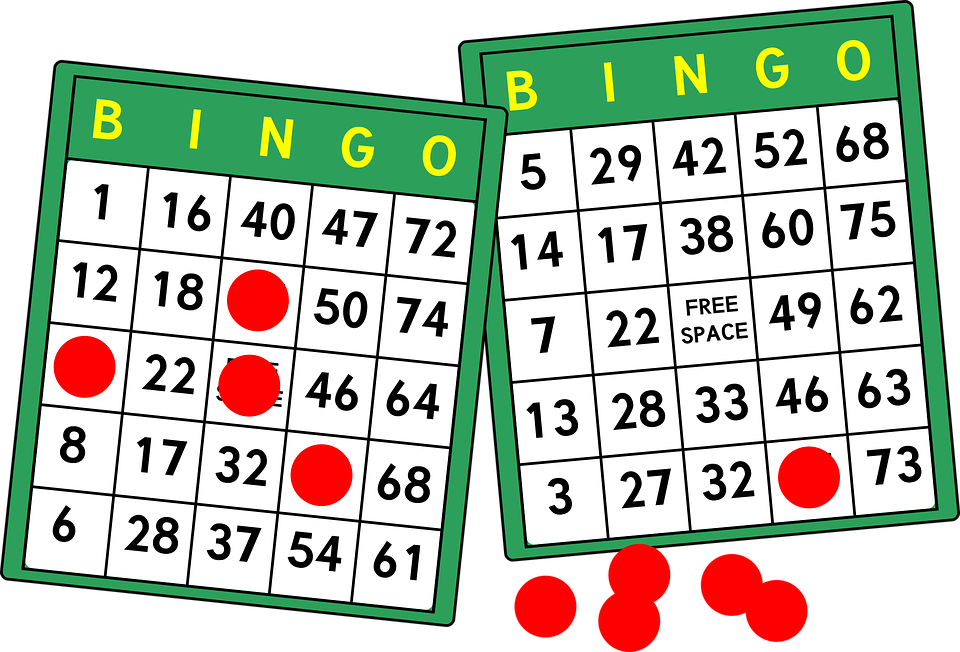 Buy more Bingo cards!
One of the very easiest ways to improve your chances of winning is to buy more bingo cards. Of course, the more tickets you play, the higher your chances are of winning, it's simple. However, it is important to keep in mind that this strategy has the potential to get very expensive very quickly if you play a lot of games. And it is also important to remember that whilst keeping track of one bingo card is a piece of cake, keeping track of multiple is likely to be much trickier. Using a bingo dabber or masking tape is a great way to keep on top of which numbers have been called, and which numbers haven't, regardless of how many tickets you choose to play. 
Play Quieter Games
If you opt to play off-peak games, then there will be fewer competitors. Fewer competitors, of course, means that your chances of winning are improved. Look to play early morning sessions, mid-week sessions, or sessions late at night if you can. Whilst this is much less convenient than playing at more popular times, it may just pay off. 
Granville's theory
Born in 1923, Joseph E. Granville was a mathematical analyst who is famously known for his financial market prediction. His number system is one of the most popular in the world, and is particularly popular with many bingo enthusiasts who often apply the Granville system, or Granville theory, to help them win at bingo.

Granville's number system recommends that bingo players should pick bingo cards where the numbers are most symmetrical and systematic. Granville argues that there should be a balance of odd numbers and even numbers and a balance of low and high numbers. The number system also recommends that an ideal bingo card should have the same amount of numbers which end in 1, 2, 3, 4… and so on.
The Granville theory proposes that it is sensible and logical to choose numbers as his system recommends because, in the long run, a balanced amount of high and low numbers will be called out, as will a largely equal amount of odd and even numbers. However, it is important to understand that the Granville theory has never been extensively proven, though it may prove to be a useful strategy for you personally.
Set up budgets and a timetable 
Unfortunately, like other forms of gambling, bingo does have the potential to be addictive. However, this fact should not deter you from playing, as bingo is an incredibly fun game and past time, but it should serve to remind you to play both carefully and responsibly. An easy way to keep a check on yourself is by writing down financial spending budgets, and timetabling games into your weekly or monthly schedule. Not only should this prevent you from playing too excessively, but it should also mean that when you do come to play you are more alert and excited to play. Alertness is of course a key part of winning at bingo, so by making sure not to overdo it, you are actually improving your chances of bingo success.
Keep a bingo journal
This won't be for everyone, but for those who are really keen on bingo and number theories, it may be worth starting a bingo journal. You can buy specific journals for bingo strategy on Amazon, but just a general notebook would also do. Having a journal allows you to keep all your accumulated bingo knowledge neatly in one place, so when you need a refresh, you know exactly where to go.
How strategic you choose to get with bingo is completely up to you. Some tips and tricks are very simplistic, and easy for anyone to follow, but others, such as Granville's theory, are a bit more complex. Whether you choose just to introduce a dabber to up your bingo game, or you choose to introduce an extensive journal, the key thing is to just enjoy bingo for the fun and carefree game that it is.