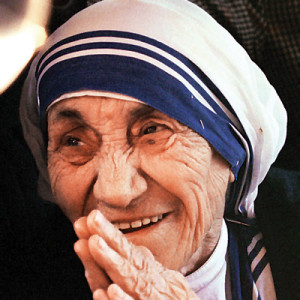 Mumbai, Nov 9, 2014: Nepal's social crusader Anuradha Koirala, who has rescued more than 12,000 women from human trafficking and Maharashtra's social worker Prakash Amte were among 10 prominent winners named here Sunday for the Harmony Foundation's prestigious Mother Teresa Memorial International Award for Social Justice-2014.
Koirala, 65, through her Maiti Nepal in Kathmandu, has helped rescue and rehabilitate over 12,000 women from the flesh trade in India and on the India-Nepal borders in the past over two decades to earn worldwide acclaim.
Amte, along with his wife Mandakini, continues the work of medical services among the tribals of Gadchiroli district in eastern Maharashtra and bordering states of Andhra Pradesh and Madhya Pradesh.
The work, initiated by the legendary Baba Amte, won him a Magsaysay Award, and in 2008, even Prakash and Mandakini Amte were conferred the same award.
The other prominent awardees include Dr. Sangthankima of Aizawl who has rendered notable services in rehabilitating alcoholics and destitute in northeast India; and social worker Medha Patkar and Indian Administrative Service officer Ujjwal Uke for initiating reforms to protect children who have been sexually exploited.
Former bureaucrat Lakshmidhar Mishra won it for fighting against bonded labour; Sunitha Krishnan for rehabilitation of victims of sexual abuse; Vandana Shiva for social work; and journalist Rifat Abdullah and Udaan TV serial which highlights bonded labour.
Harmony Foundation president Abraham Mathai said this is the only award which is recognized by the Missionaries of Charity, founded by Mother Teresa in Kolkata.
In 2012, the Harmony Foundation had conferred the Mother Teresa Award upon Pakistani schoolgirl Malala Yousefzai, who has bagged this year's Nobel Peace Prize along with Indian child rights activist Kailash Satyarthi.
New Delhi, Nov 9, 2014: The first expansion of the Narendra Modi ministry Sunday saw induction of two influential leaders – Birender Singh and Ram Kirpal Yadav – who had joined the BJP after being miffed with their own parties.
Inducted as a cabinet minister, Birender Singh, who served the Congress in senior positions including that of general secretary, had been a contender for the post of chief minister of Haryana where the party had won twice in 2004 and 2009.
Sources said that Birender Singh was not only unhappy with the of inner working of the party in Haryana during last few years of Bhupinder Singh Hooda government, but had felt betrayed when the Congress leadership declined to make him a union minister at the last minute during a reshuffle in 2013.
Sources close to Birender Singh said that his name had been sent to the Rashtrapati Bhavan by the Congress leadership for induction in the UPA government but it was dropped at the last minute.
Birender Singh joined the Bharatiya Janata Party before the assembly elections to Haryana. He belongs to the Jat community which sizeable presence in poll-bound Delhi, Rajasthan and western Uttar Pradesh apart from Haryana.
Ram Kirpal Yadav, who had been in the Rashtriya Janata Dal, left the party after being denied a ticket for the 2014 general elections by party chief Lalu Prasad.
BJP leaders hoped that Yadav's induction as a minister of state will help the party cut into support base of Lalu Prasad.
"The message (of the induction) is also that those who come to the party and work hard will be rewarded," a BJP leader said.
Tags: Charity mother teresa