We all have an inherent fear that our mobile phones may get onto the wrong hands and other people will view our videos and photos. What's more, our phones nowadays store most of our private data ranging whether it's bank data, passwords or call logs which you don't want getting to the wrong hands. Until now, you could do absolutely nothing about it. However, finally there is an effective solution to it. Leo master, an IPhone app development company, Pegasus One ios development, has created LEO Privacy Guard 3', an application that ensures absolute privacy for you.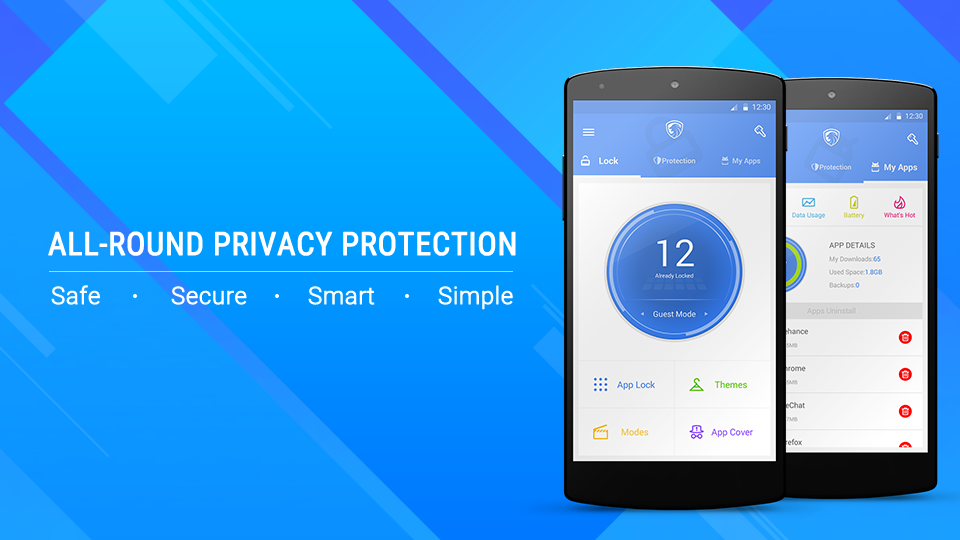 LEO Privacy Guard 3 is your one stop go-to app for any privacy issue you might have. It will ensure that your mobile phone is protected from all forms of external intrusion. This intelligent lock tool keeps data on your mobile phone completely safe. It's well-equipped with various privacy features which are both convenient and innovative. The new release comes with 6 privacy protection functions namely Privacy Security Scan, Anti-theft, Safe Box, Shortcut Assistant, Wi-Fi Security Scan, Anti-theft and Break-in Alert. The latest version is also capable of fixing bugs on your phone!
Functionality and simplicity
The app's design focuses on simplicity and functionality. It was kept minimalistic, while ensuring full utility. It has gorgeous animations, easier functionality thanks to a privacy check feature with the whole experience being tighter at the edges. Its main interface comes with tabs for App Lock, Settings, Themes and Mode. Users are capable of viewing the current protection level and alter the privacy controls for videos, photos, call records, videos and other messaging apps. Everything you require is placed in the main screen, saving you all the frustration of navigation. With a neat and smooth design, it's quite a pleasure using this app.
App lock
It has one of the smartest App Locks available within the market. This protects you from the dangers of social media and e-commerce by giving complete control over duration, location and many other pre-sets. The other brilliant aspect is its privacy levels i.e. perfect, good, normal, vigilant and dangerous. To add to the app regularly recommends an optimal privacy level for the user.
Backup and Performance Boost
You can backup apps and restore original directories on your SD card. It also comes with a boost feature which closes any running backup app seen on the background. This releases memory hence amplifying the speed and performance of your phone.
Features of the new update
Quick privacy scan just by a single click.
Wi-Fi protection to safeguard precious data from unsafe networks.
Break-in and Anti-Theft Alert to aid you to detect the mobile device if it's lost and to remotely wipe the data.
It has a one-click privacy investigator to check your data for any weak points.
It has dramatic new colors with an updated scanning progress bar and a light interface.
Availability 
You can download LEO Privacy Guard 3 for free in the App store. It needs iOS 7.0 or later versions and just 14.9 MB of memory. It's also available for Apple Watch.
Your phone is a reward for all your perseverance and hard work. Why not complete the reward by giving it these functions. Whatever price you have to pay to keep what is yours, it's well deserved. This app it highlights all the common issues surrounding privacy protection for mobile phone and internet users. LEO Privacy Guard V3 Review will be a crucial milestone and has become a benchmark within the field of mobile Internet privacy protection.