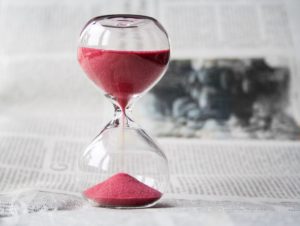 Businesses can be challenging to run, and especially if you're not continually hyper-aware of the general responsibilities you have towards your firm. For this reason, it's important to always stay responsible when it comes to scheduling, as a wasted hour here or a missed day there can truly make or break the initial days when fighting for relevance. Keeping timing in mind is a very important part of business success, but only if you truly focus on keeping this optimized. We're here to suggest some areas you might want to look at if hoping to improve the scheduling of your firm as a business leader:
Training
It's not common that you have all of the time in the world to train your staff towards a position of competence. If your staff aren't skilled in the particular needs you have of them, then they are driftwood, not contributing anything to your overall progression. This can be understandable if you've hired an otherwise skilled employee who simply needs to adapt to the systems of your business, but it can be infuriating if you're unable to correctly apply your staff in the areas that they most need to be helpful.
Keeping a strict training and testing regimen for new recruits is important to getting them up to speed effectively. This will also show their dedication to performing well within your business, which you can reward at your own discretion. Labor is important to any business, so taking care of this will help you achieve a solid and enviable staff training goal, particularly if they are required to meet the ever-encroaching demands of your first sales platform.
Marketing
Marketing must be expertly timed also. Knowing the return on your video commission, as well as thinking 'how long does SEO take?' before you hire this service will allow you to tailor the timeline of your product launch around the exposure. This allows you to keep the most impact and availability for your product or service launches, while also wasting little time from outpouring of your business purpose to the time it takes to capitalize on them. With the right balance, you can potentially dramatically increase your sales revenue and product margin.
Societal
Knowing how your business fits in with the 'signs of the times,' can allow you to invest in or become aware of more trends for success. For example, consider all businesses slowly trying to invent their own blockchain currencies in the modern day. This is an effort to capitalize on the growing trend of cryptocurrencies. This is not accidental. As this becomes more and more commonplace, we will likely see firms we didn't expect to see trying to shift gears and pursue this direction.
This is just one example of an attitude that is so pressing to keep. If you know what the market wants, you can tailor what you offer now to meet that somehow, and this can bring with it free exposure, brand loyalty, employee application familiarity, amongst a whole other host of benefits. It comes from reading the news, market trends and the economy. If tailored right, you could be benefited in a big way.
With these tips, you should understand the importance of correct timing towards the life and health of any firm.