In this article, you will find useful advice on how to write a reflection paper which can be a challenging task because it requires strong analytical skills.
An Easy Guide to Writing a Reflection Paper
Reflection papers are common assignments for students that allow them to reinforce what they have learned through lectures, coursework, and personal experiences. Although reflection essays focus on the writer's personal experiences and thoughts, they frequently require multiple sources and concrete examples. In this easy guide to writing a reflection paper from professional writers of an educational portal which can be found at https://ukessaynow.com, you will find all the necessary information on how to organise the writing process. Keep reading to learn how to write thoughtful reflection papers.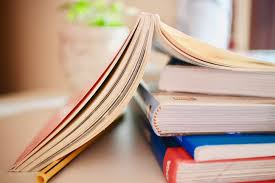 What Is Reflective Writing?
Reflective writing is your response events, opinions, experiences or new information. These assignments can require as much time and work as traditional essays. Reflective writing differs from other types of academic writing because here you have to show your ability to link your new experiences and learning to your existing knowledge. This type of writing can also focus on your learning strategies. Reflective writing is a great way to improve your analytical skills because your task is not to summarize the opinions of other people but to express your own opinion and explain why you think that way. Learning how to write a reflection essay can help you master techniques of organizing your thoughts and get more practical experience.
There are two common types of reflective writing:
Experiential reflection is popular in such professional programs as forensics, nursing, education, and business and requires making connections between theory and practice.
Reading reflection is a common assignment in many interdisciplinary courses where you have to provide your informed opinion about ideas presented in some text and explain how they affected your own interpretation.
Sometimes, students may be asked to complete a series of reflection papers can be done in a form of journal where they have to record their experiences and reactions and analyze their experiences linking them to their existing knowledge. Besides, reflective writing may be done in the form of a portfolio or a blog post.
Writing reflectively doesn't mean describing something that happened or that you have read. And it doesn't mean that you have to write everything you feel and think in a totally unstructured way. You need to demonstrate a clear line of thought, an analytical approach, and use of relevant evidence and good examples to illustrate your reflections.
Your goal is to find a perfect balance between your personal perspective, rigorous thinking, and academic requirements. You should
develop a perspective or a line of reasoning
show that you are well-informed
write about the link between your personal experience and your reading
write in an appropriate academic style
Steps in Writing a Reflection Paper
Write a short summary of your experience with the topic of your reflection. Give details about some facts and your feelings and impressions.
Compare your experience with your knowledge of the subject. Mention any new ideas that you have encountered and explain why you think that they can contribute to your existing knowledge.
Analyze your experience in relation to some theoretical concepts and illustrate how your experience differs what the theory expects and how closely it confirmed the theory. Discuss how the theory can describe your experience.
Revise and edit your reflection paper. Check your thesis and make sure that your paper focuses on the thesis. Proofread your reflection paper and fix grammar errors and typos. Best proofreading service is now available online.
Some Useful Writing Tips
You should have a clear focus for your writing. Don't discuss every experience or every idea you have encountered when reading. Choose a few which you can analyze within your learning context. Identify the key arguments in the text that you have read and analyze them, integrating relevant ideas that you have learned in the course of studies.
Keep your writing organized. Introduce your topic and develop your thesis statement about your experience or learning. Develop your argument in the body paragraphs and write a conclusion where you should present the main idea of your reflection. Explain how you are going to apply what you have learned. To keep your writing organized, you should develop an outline before you begin to write your reflection paper.
Keep a formal academic tone although it is quite acceptable to write in the first person.