We all know that exercise is a great way of improving our physical and mental health and keeping us on top of our game – but it can also do more harm than good if you don't have the right kit. Wearing the wrong shoes during a workout or a sports related activity can lead to problems with not just your feet but, also, your knees, hips and spine.
Prolonged exercise wearing the wrong shoes can have a long lasting impact on posture and gait and can lead to more severe problems later in life.
Knowing which shoes to wear for which workout can be tricky so, in this article, we'll take you through our guide to putting your best foot forward with the right footwear for your workout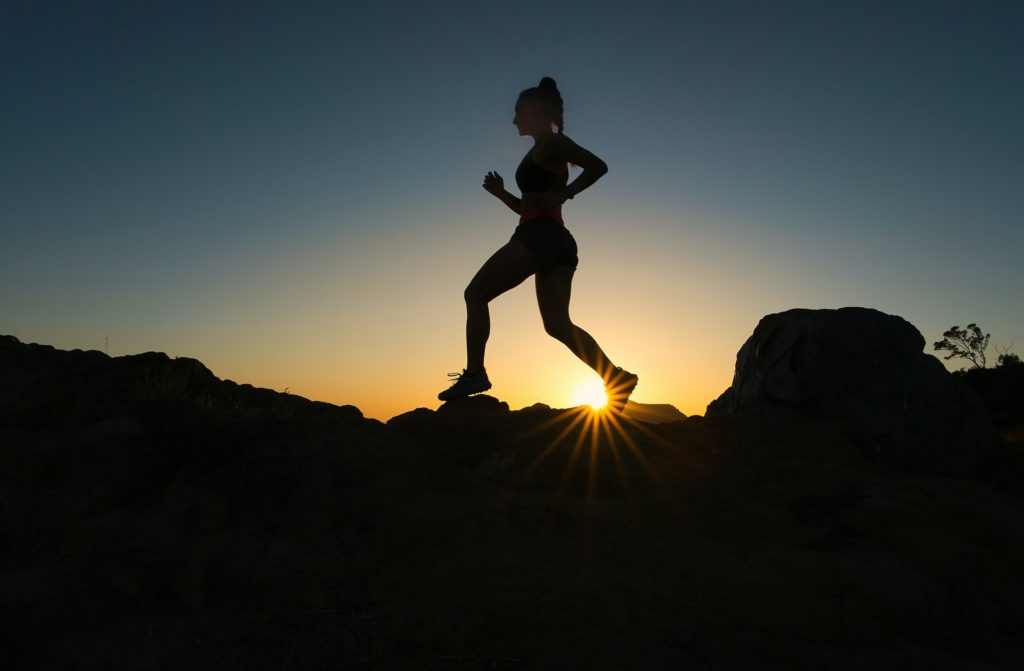 A class act
If studio fitness classes are your thing, you need footwear which has a flat, flexible sole, great shock absorption qualities and lateral support. If that sounds like a lot to ask from your footwear, don't worry, this kind of footwear is widely available and, the ideal trainer for this activity is the Nike INOV-8 BARE-XF 210 V3 which ticks all the boxes for your studio session.
You can trim off some of the cost of these trainers along with those extra pounds with a Nike promo code – simply sign up and shop through the site to receive discounts of up to 50%.
Coming on strong
For those embarking on strength training, a little more stability and support is required. The ideal strength training shoe will feature a solid, non-compressible sole with enough support to keep you steady while performing strength training such as lifting weights.
The Nike Metcon 7 X is the perfect choice here in terms of stability and comfort due to the addition of React foam to this unique trainer. While the Metcon 7 can be a little pricey, you can get your hands on a Nike promo code to help you lighten the load on your wallet while maximising your weight training.
On your bike
Cycling continues to be a hugely popular form of exercise for men and women alike and, the best shoe to help you get into your stride is a stiff, energy saving shoe with cleats on the sole for increased performance.
A great example of a cycling shoe would be the Gran Tourer Gravel Shoe which is tailor made for cyclists. The Gran Tourer delivers performance with a PD compatible cleat, rubber compound outsold and double lock lace system. The Gran Tourer is also waterproof to the top of the border to ensure that you don't get caught short when cycling in inclement weather.
Holding court
Court sports such as tennis, volleyball and basketball are a great way of combining exercise with your social life but, you can easily come a cropper if you're not wearing the right gear. Sports like these require specific court sport shoes which are supportive, designed for free movement and, also, won't scuff or mark indoor playing surfaces.
The ASICS Gel Rocket 10 Indoor Court Shoe is the perfect choice for those looking for a comfortable, supportive and affordable court sport shoe this winter as it ticks all the boxes and more for indoor sports.
On the run
Running and jogging offer a great workout with the added bonus that they're completely free to do. While you don't have to pay to run on the street, in the park or on the beach, it is a good idea to invest in a decent pair of running shoes to make sure that you don't do more harm than good.
The Nike Air Zoom Terra Kiger 7 is the perfect running shoe to help you go the distance, whatever the terrain. The perfect combination of performance and comfort, these shoes are breathable and secure and benefit from updated traction lugs.
You can help to make your budget go as far as you do by grabbing a Nike promo code, giving you savings of up to 50%.
In the field
Field sports like football or rugby which are played on grass or turf require a little more help in terms of grip and support and will often feature studs or spikes. Puma's unisez evoSPEED Prep Sprint 2 Track and Field Shoe is a great choice for field sports and features spikes and a comfortable flat shape to help you score every time.
Conclusion
As the old saying goes, you need the right tool for the job and, making sure that you have the right footwear for your workout is of paramount importance. When buying sports shoes, take your time when shopping around to make sure that you find the shoe that is comfortable and which suits your requirements.
Choosing the best trainers for your workouts can save you a lot of discomfort and pain in the long run as well as some long lasting health problems – so choose wisely!