How are your artistic skills? Have you tried anything different in the past few days? Let us bring you towards glass etching.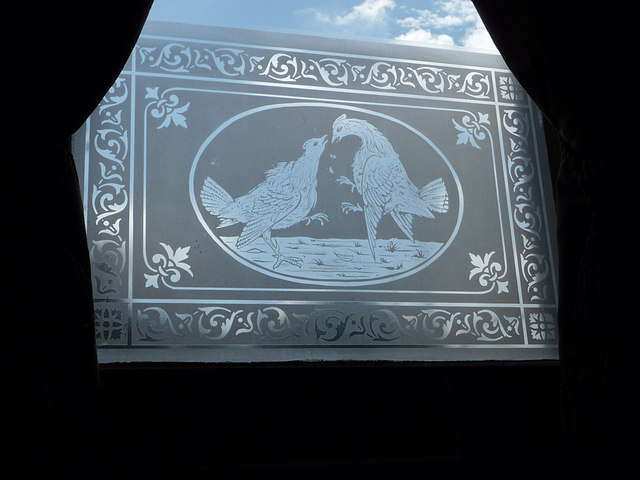 Etched glassware is a new trend where people play with glasses with making their favorite designs on it. Glass etching comes under the category of art and design where you have to show your creative skills in drawing. If you are an expert in making designs, then get your things ready because now we are going to do some glass etching.
Things you will need
Follow the list below to gather things before you start with glass etching.
A set of glassware on which you wish to design
Glass etching
Brushes
Masking tape
Glass etching stencils
Paper towel
Scissors
Pen
Paper
Method
First of all, use your imaginative skills to sketch out a rough design of what you are about to draw on the glass. You can make up to 3 to 4 designs and later on select the best one out of them. If you are doing it for the first time, then simple stripes will be an easy design for you.
Make sure that the glass you are using is completely clean. There should not be any dust.
Next, tape the glass with masking tape or other stencils. Be sure to tightly stick the tape to the glass otherwise you might end up with a distorted design.
Now, use the glass etching solution you have kept. Take help from the brushes to spread the solution on the taped design on the glass. Make sure that you cover each and every part without missing out small places.
The etching solution will take up to 2 minutes to dry out, so you will have to wait. Do not rush into things otherwise you might destroy it.
Once it is dried out, put the glass under water tap so that the etching solution is washed off. Now take off the tape you put on the glass earlier which will reveal your design. Clean the glass thoroughly to make it look clear.
You can carry out this process with other glasses as well. Follow the same steps above but do not forget to wait for 2 minutes or else you will not be something you would like.
There are so many different types of etching designs. If you wish to create something more eye-catchy than going for stickers or stencils that will give a more professional look. You may also search for various types of interior decor designs on the internet from sites like www.muraledesign.com which will open your vast imagination. You can try out glass etching on simple glasses, beer mugs, whiskey glasses, margarita glasses or shot glasses. You will have a good chance to show your artistic skills. Make sure you give your first tries on some old glassware.