If you're an automotive enthusiast, you're probably well-aware of the Nissan GT-R. Inspired by the Nissan Skyline GT-R, a premier racing automobile, the Nissan GT-R was first released in 2009.
The first Nissan GT-R had a sticker price of only $80,000 – yet boasted performance that could outpace luxury cars that were up to 4x more expensive.
Today, the 2017 Nissan GT-R continues this lineage of powerful performance at an affordable price. The newest Nissan GT-R boasts a 0-60 time of under 3 seconds, a top speed of over 190mph, and incredible handling performance – all for a little more than $100,000.
For the price, there is no car that performs better. Cars like Lamborghini Huracan ($200K) and Audi R8 ($190,000) provide similar performance, but at more than twice the price.
So how is it possible that Nissan has built such a highly-performing car – and offered it at such a low price at Nissan GTR Richmond dealerships? Let's find out!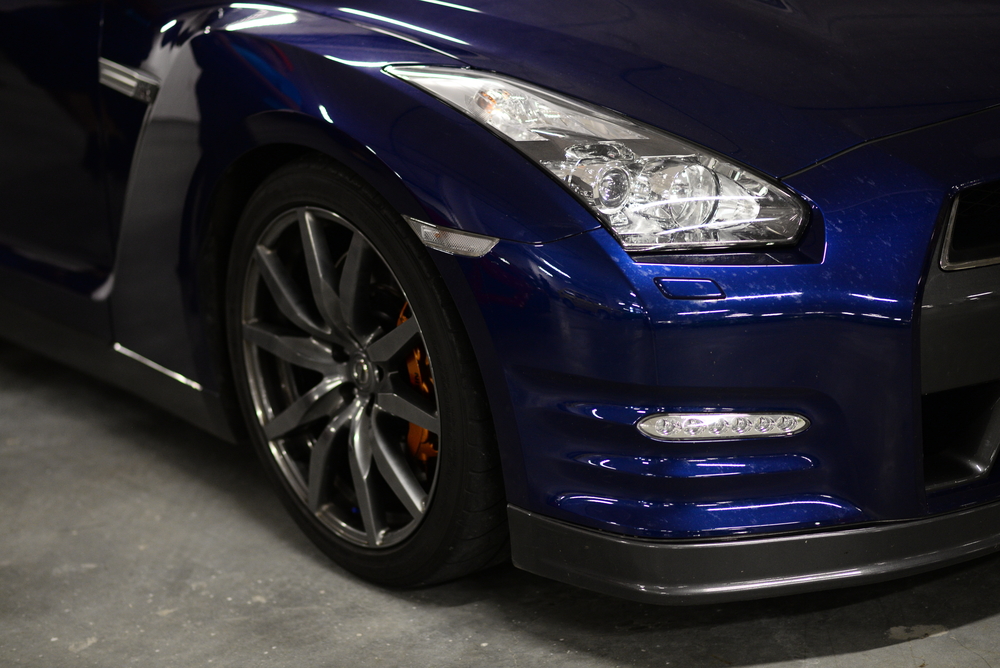 The Nissan GT-R Runs On All-Wheel Drive
Modern sports cars are turning to all-wheel drive configurations in order to achieve higher speeds, better handling performance, and a more efficient design – but Nissan has been doing so since 1989, with the 3rd-generation Skyline GT-R.
The GT-R's all-wheel-drive system helps distinguish it from other modern sports cars. While most cars from automakers like Lotus, Maserati, and Porsche are available in an AWD configuration, most come standard with only rear-wheel drive.
The GT-R, though, comes standard with an advanced all-wheel drive system. This allows it to put more power on the ground, handle turns and obstacles more effectively, and even achieve better braking performance.
Other carmakers are taking note of the advantages of four-wheel drive. Even Ferrari, which traditionally has only offered rear-wheel-drive cars, has added an all-wheel-drive Grand Tourer – The Ferrari FF – to their lineup.
The Nissan GT-R Boasts An Incredible Engine
The Nissan GT-R is built with a proprietary, 3.8 liter twin-turbocharged V6 powerplant. Lightweight and highly efficient, this engine achieves 550 horsepower, and a stunning 463 lb-ft of torque.
The advanced GT-R NISMO can provide even more power, squeezing out 600hp and 481 lb-ft of torque from this advanced engine.
This highly-efficient V6 offers performance that's comparable to V10 engines from manufacturers like Lamborghini – the Huracan, for example, offers 600hp, and only 413 lb-ft of torque.
Using this powerplant, the Nissan GT-R can achieve incredible performance , offering a 0-60 time of under 3 seconds from a complete stop, and maximum speeds exceeding 190mph.
The Nissan GT-R Has An Advanced, Lightning-Quick Transmission
Bringing the entire package together, Nissan has created a truly one-of-a-kind transmission for the Nissan GT-R. When it was introduced in 2009, the Nissan GT-R was one of the very first cars on the market to use a dual-clutch automatic transmission configuration.
Essentially, this means that a computer controls two different clutches – providing lightning-fast shifting performance, and allowing for incredibly quick gear changes, with no driver input.
Nissan is a pioneer in this field. Previously, most high-end exotic cars used single-clutch transmissions, or traditional automatics that made use of torque converters. Audi only recently added a dual-clutch system to its R8 supercar, and automakers like BMW and Lamborghini implemented dual-clutch systems to select vehicles in late 2014.
So Nissan is still at the top of the heap when it comes to transmission design – and combined with the powerful performance of the GT-R's engine, and its unique AWD configuration, the GT-R continues to deliver powerful performance today!
Advanced Design, Technology, And Innovation Combine In The Nissan GT-R
When it comes to affordable luxury sports cars, the Nissan GT-R cannot be beaten. At less than half the price of the competition, it delivers powerful performance, an incredible driving experience, and a gorgeous, streamlined design. Click here to get a qualified proper care of your vehicle.
So if you're interested in a GT-R for sale in Richmond, you're making the right choice. Whether you're interested in a used model, or a brand-new 2017 Nissan GT-R, you won't find a better blend of performance, value, and reliability.