If you're looking to get your business message across, attending an event is an opportunity that shouldn't be missed. You get the chance to show off your products in person, or explain your services to potential clients and convince them why your business would work for them. If you're hoping to set up a stall at the next business event or expo here are some tips to help you secure those all important clients.
The Stall
Any event management company will tell you how business expos are large events. There are a lot of stalls, and customers and clients won't have time to see all of them. Instead they will make choices heavily based on how yours looks. You want it to look interesting and dynamic, you could have a custom display made and have some banners designed- you want to be able to clearly communicate your brand's personality and message. Things like live demonstrations, games and competitions will draw an audience in rather than simply running informational presentations. It's a chance to grab the interest and captivate the audience. Location is important too, book your stall early to secure a spot with great foot traffic. Anywhere near where food is being sold or the ends of aisles are hotspots for people walking past.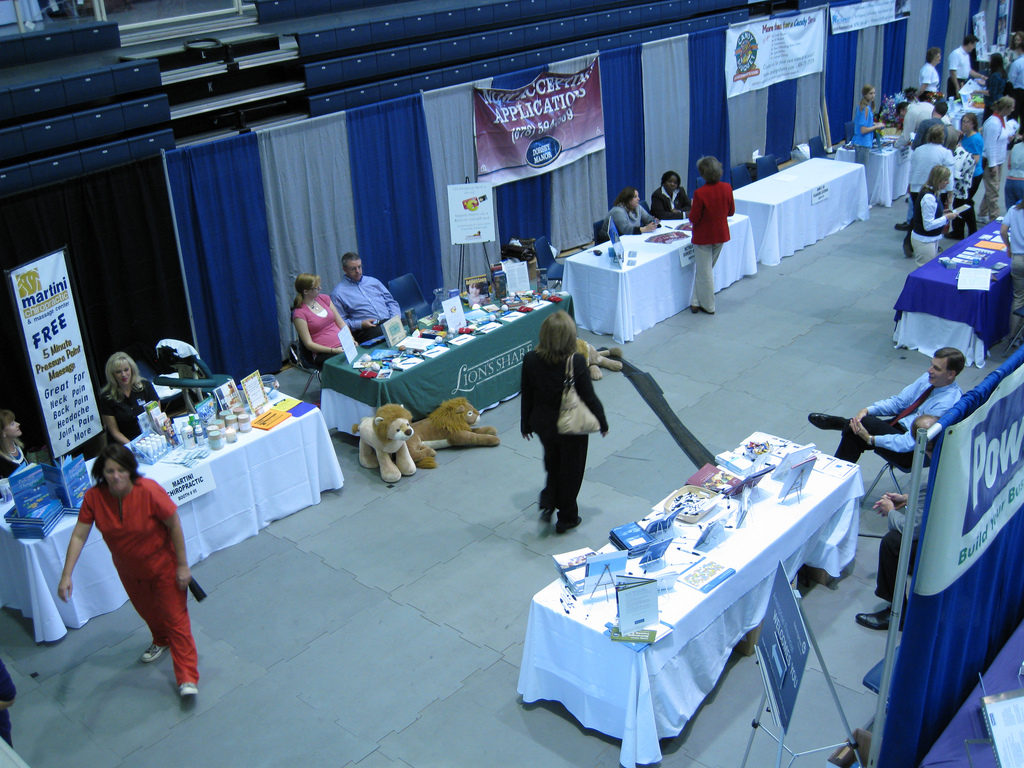 Advertise
The main reason you're likely to attend an expo is to find new customers who will be attending the event. However it's useful to advertise that you will be attending, perhaps draw in some more interest and even let your existing clients know. They might be on the lookout for other businesses to work with in different areas and might spread the word about your stall. It's also an opportunity to discuss business and future plans with them too if necessary.
Make Appointments
Foot traffic is important at expo events, but you don't want to leave it solely up to chance. If you know of any companies or clients in particular that you want to work with who are attending, it can be a good idea to book in appointments throughout the day. That way you know you're making the best of your time, and it's a proactive way to secure new clients. Make sure you leave enough unscheduled time too so that passing members can drop in and see what you have to offer- after all this is the reason you are attending the expo in the first place.
Follow Up
Finally, once the expo is over and you have your leads, it's important to follow up on them. This is the reason you have attended, so make sure you do any necessary chasing up and arranging follow up meetings where possible. You should have been handing out business cards and leaflets, but taking down email addresses and contact information yourself can allow you to send polite follow up information if needed,
A business expo or event is the perfect opportunity to secure new customers and clients for your business, so make the most of it and plan how you will make an impact.