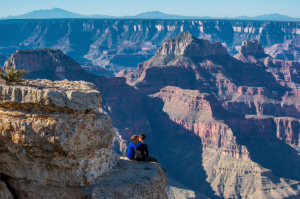 Contrary to popular belief, spending on debit cards abroad, is worse than spending on credit cards, according to a new report*. Responding to this new investigation, leading payments innovator, Ukash, the company behind the Travel Money Prepaid MasterCard® card, reveals the findings of its own research** into the spending behaviours of Brits abroad.
It appears that despite the potential additional costs of using debit cards abroad, these are actually used by 58% of UK holidaymakers. However, 39% of those who use debit cards abroad admitted they don't check details of potential charges before they head overseas. Following new rules, currency charges will now be separated out on statements, making them easier to see.
"Holidaymakers, and students in particular, are usually on a tight budget, so it's vital that they understand any potential charges when they are abroad," says David Hunter, Chief Executive of Ukash. "It may be fun to spend at the time, but you'll have to face the harsh reality of currency loading charges, once you get home.
"Our survey suggests that ignorance is bliss, with nearly half of respondents to our research saying that they don't worry about charges on their debt card when they use it on holiday. And women are less likely to check potential charges than men at 43% and 35% respectively. Unfortunately, it will not be bliss when they receive their bill in the post and see all of the charges they have incurred.
"For complete control of spending – and the best possible exchange rate – holidaymakers should use the Ukash Travel Money card. It's a prepaid card – so all they have to do is load their cash before they head abroad, then use it just like a credit or debit card. The difference is there are no charges for transactions, loading or even cash withdrawals at ATMs."
The new Ukash Travel Money card offers the best possible foreign exchange rate on the market. There are no charges for sign up, transactions or ATM withdrawals abroad, which means that it definitively offers the best way to make holiday money go further in Europe and the USA.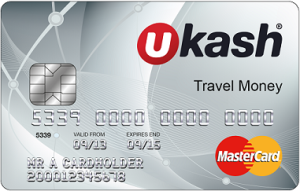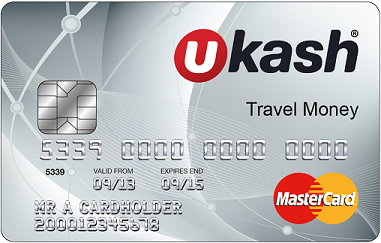 The Ukash Travel Money card can be ordered online in minutes and will be delivered in five to seven working days without the need for any credit checks.   The card can be topped up online instantly using a debit card – even while travelling – and cardholders can check their balance and transactions and top up their card at any time online completely free of charge. Plus any money left on the card can be used for the next trip rather than worrying about often costly conversion back to sterling.
David Hunter adds, "It's no use finding bargain travel and accommodation and blowing the savings on poor exchange rates and additional debit card fees. The Ukash Travel Money card is the smart, simple and convenient way to make spending money go further, with the best exchange rates, no fees for usage and free ATM withdrawals."
Find out more here.
*MoneySavingExpert.com debit and credit card investigation
** Populus poll conducted May 2014 – 2000 respondents
Tags: Travel ukash ukash mastercard ukash money