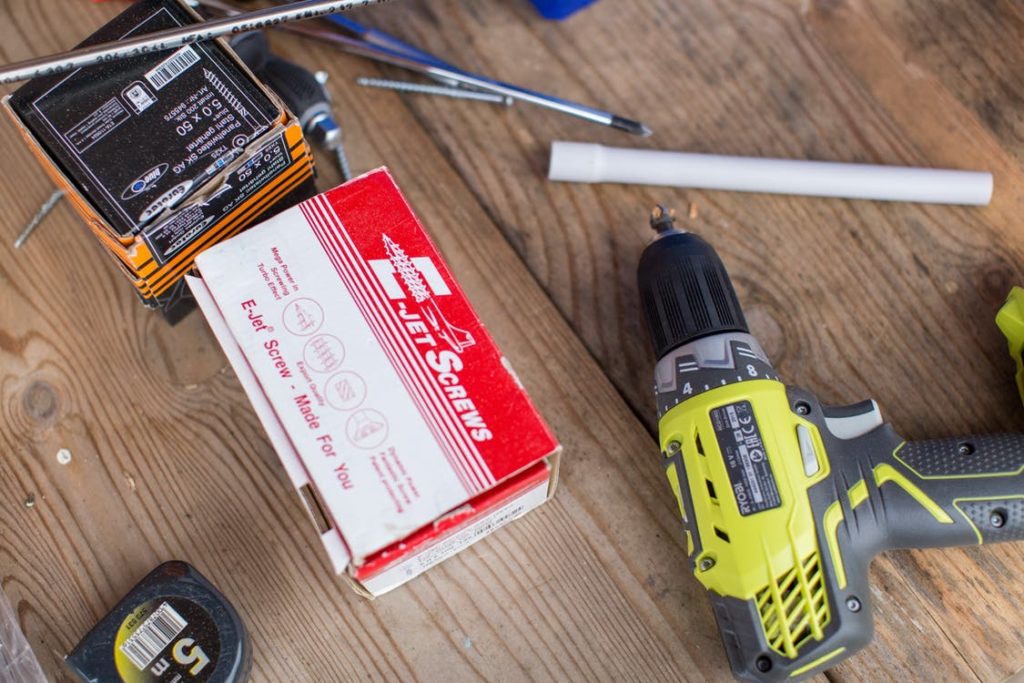 https://www.pexels.com/photo/yellow-and-black-cordless-hand-drill-next-to-a-box-of-jet-screws-491407/
DIY, you either love it or you hate it, right? When you're a fan of picking up a hammer and heading to town with it, you can often feel like you should take on a lot of tasks yourself. But that doesn't always have to be the case. Experts can be a lot of help too. Sometimes, when you've got problems around the house, you may find that you're wondering whether you should work on it yourself or call in a pro to get it done. You may think that you're overspending around the home, so you want to save money, but at the same time, doing it yourself isn't always the cheapest option. So let's consider a couple of scenarios to help you decide.
Simple Spruces
Let's start off with an easy one. When it comes to the simple home spruces that you're confident you can handle, definitely do a little DIY. Whether it's hanging picture frames, fixing hinges, or just doing general maintenance, stock up on your nails, core drills, glue gun supplies and go to town. A lot of easy home maintenance tasks can definitely save you money if you just get on and do them yourself. So that's one for team DIY.
Damp
Discovering that you have damp can be frustrating. But, it definitely doesn't have to stay that way. You can get rid of it with ease. Now, whether you attempt this yourself or getting in a pro is the question. The answer? Well, it's actually a bit of both. Because depending on how bad the damp is, depends on what work will need to be done. Getting rid of damp and mould yourself can be manageable. But, you may find that the entire area needs treating and re-plastering in order to remove it, so a professional will need to do the job to get it right.
Plumbing Problems
The idea of plumbing problems will take us to 1.5 to each team. Spruces you can handle, damp might be a bit of both, but plumbing is definitely best left to an expert. Unless you're a trained plumber yourself, call in a professional to help with any problems you encounter. Yes, you will have to pay for that, but if you attempt to fix things yourself and make the problem worse, it will cost you more!
Faulty Oven
Doesn't it always go, that when you want to get dinner done in a hurry, everything always breaks? So when you've got a fault with your oven, it can often drive you up the wall. But don't let it. And don't necessarily assume that you have to go out and buy a new one either. There are lots of common oven problems that you may be able to fix yourself, so do some research and give it a whirl.
Pests
Likewise, discovering that you have pests isn't the best of news to receive either. But, this final point takes us to 3 to DIY and 2 to the professionals. Because you can tackle pests yourself, or call in a pro. You may like to try some simple traps first to see if that works. Or, if you think the job is going to be a biggie, call in an expert and let them take on the little tikes. Check out FranklinPestControlInc.com for a reputable pest control service that can take care of your pest problem.