When the weather starts to warm up, there are few things better than hopping on our bikes and heading out on an adventure. If you're a fan of taking your bike out on long-haul cycling routes over the summer, then you'll have to make sure your fitness is up to the task! What better way to prepare yourself than by jumping on your bicycle and taking on some smaller challenges to get you in the swing of things!
The brains behind Formby Cycles have provided us with some of the best cycling trails that the UK can offer – from everything to quiet, nature-rich paths to the more extreme mountain biking tracks.
Sherwood Forest, Nottinghamshire
There are plenty of relaxed trails to choose from if you want to make a family-day-out of it, though if you want a real challenge then we would recommend one of the many mountain biking tracks that are sure to give you ample opportunity to work up a sweat. Push yourself to the limit and be proud of your achievements afterwards – just be sure to pack yourself some pads!
Find out more about Sherwood Forest cycling here.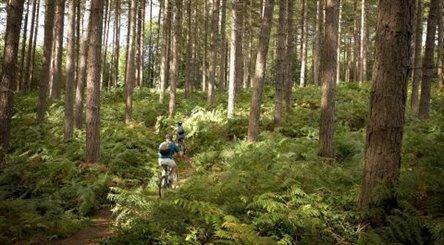 Credit: experiencenottinghamshire.com
Cotswolds & Severn Vale, Gloucestershire
These routes offer something for both kinds of cyclists, whether you are looking for a challenging climb up the Cotswold Hills (your calves certainly won't be thanking you afterwards) or something a bit more subdued in the gentle slopes of Severn Vale – both sets of routes offer quieter roads to complement their more challenging ones.
Find out more about Cotswolds & Severn Vale cycling here.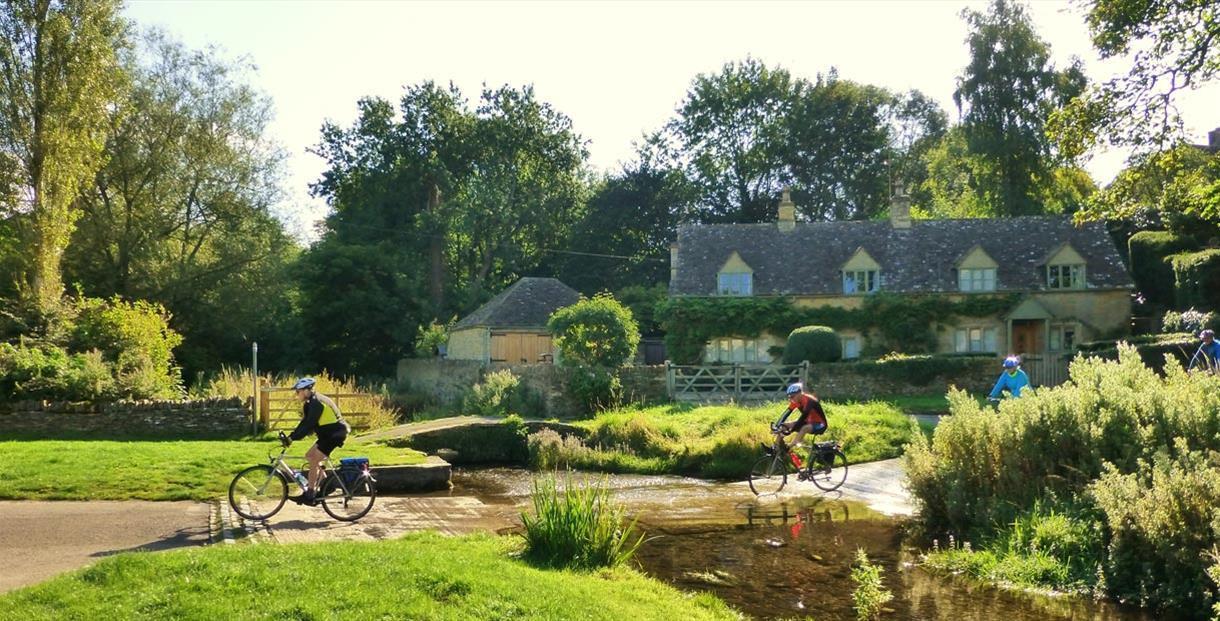 Credit: Cotswolds.com
National Cycle Centre, Manchester
Not necessarily a 'trail' as such, but it's a fantastic form of training! Although this velodrome is open to the general public, you will struggle to find a more world class facility. The stadium was used to train by many of the professional cyclists who raced at London 2012 Olympics – and probably still is, so don't be surprised if you spot a famous face!
Find out more about National Cycle Centre cycling here.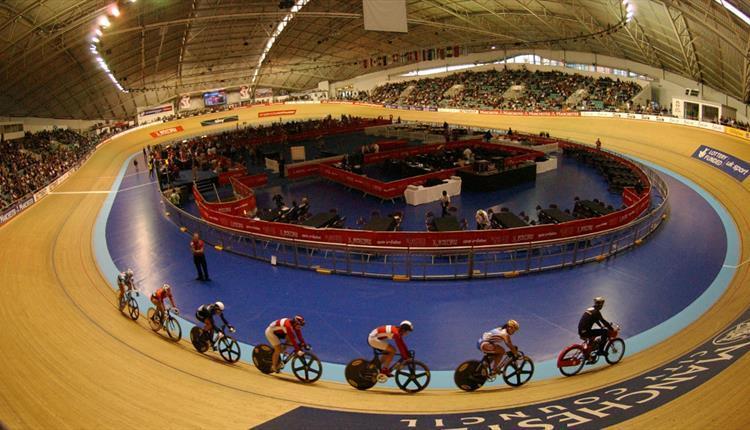 Credit: visitmanchester.com
Delamere Forest, Cheshire
Mountain biking trails, family trails and a bike skills area in case you want somewhere to practice those wheelies, Delamere Forest has it all. Cycle all the way to the top of Old Pale to get an eyeful of the beautiful view the Cheshire countryside – and on a particularly clear day you might even get a glimpse of the Liverpool skyline in the distance.
Find out more about Delamere Forest cycling here.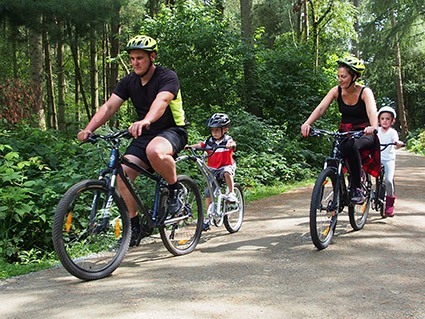 Credit: delamerebikes.co.uk
The Trans Pennine Trail
This cycling trail connects the North and Irish seas – it spans 215 miles from Southport to Hornsby. This is the perfect trail for those who haven't made an attempt at long-distance cycling yet, there is hardly any traffic to worry about since the track is mostly off road with a nice flat gradient. Dip your toes in the world of long-distance cycling and fall in love with every town that you pass, who can blame you if you want to stop off for a drink every twenty miles?
Find out more about Trans Pennine Trail cycling here.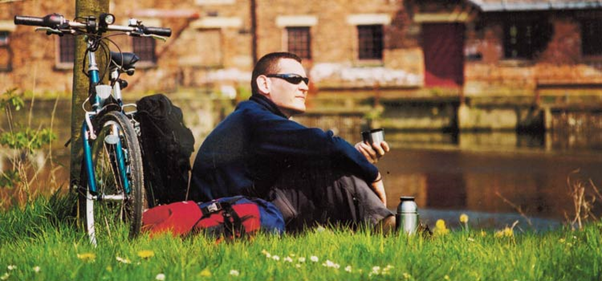 Credit: transpenninetrail.org.uk