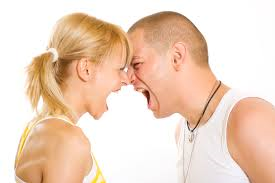 Relationships are a marathon not a sprint. A relationship is about the journey not the destination. Yes those are overused clichés but it does not mean they are not true, and the journey of a relationship can go sour sometimes. The fact that there are two, sometimes different, people in a relationship means that there are bound to be times when you fight. However, when all the anger is out, and you have said things you did not mean there are cute things to say to your boyfriend that will melt his heart.
My heart pines for that warm spot on my chest.
This reminds him of romantic moments that have transpired between the two of you. That always brings people down from that place of anger, even if it is something as simple as you recorded Real Housewives over the latest football game. Recovery from a fight is about telling him that you are hurting as much as he is, and that the physical closeness he longs for is also on your mind. One of the rules when it comes to cute things to say as well questions to ask a guy in the aftermath of a fight is honesty, if he feels the honesty of your pain he will forgive you and be back.
When you are mad at me my world feels out of balance.
After people fight it is very easy for them to feel that they have lost their standing in their partner's life. Reminding him that he is the center of your life, and that when you are mad at each other you cannot function will make him feel secure. Everyone wants to feel heard, and he wants to feel like he is a major cog in the wheels of your life.
You are the only one who knows how to make me laugh, now that you are angry with me I am just a bundle of sadness.
Relationships are all about the give and take. Joy and laughter and some of the most important things that can be obtained from a relationship with someone you love. Anyone in a relationship understands this, and because he loves you does not want to see you sad and down. At the same time telling him that he brings you immense joy, boosts his ego and it will lift his mood.
I said some crazy things, and I am so sorry. It is just that you make me so passionate about everything.
Passion is crucial in every relationship and it's even one of the telltale signs when you're wondering how to tell if a guy likes you. In arguments people say a lot of bad things because they are full of the passion inspired by their partner. Telling him this makes him realize that he has a huge effect on you, and what guy does not want to inspire the passion of his girl.
Remember that these cute things to say to your boyfriend are not about manipulating him. It is about expressing what you genuinely feel on the inside.
Cupid Mentor is the author of this article on How To Tell If A Guy Likes You. Find more information, about Questions to Ask a Guy here
Tags: cute things to say to your boyfriend how to tell if a guy likes you questions to ask a guy