Starting your own business is exciting, challenging, rewarding, terrifying and wonderful. It's an awesome way to do something for yourself, and to do it your way, working your own hours and setting your own rules. It's something that many of us would love to do but are put off by the expense. Surely, to start your own business, you need to be super skilled, have a lot of knowledge of business, be fantastically organised and have massive amounts of start-up cash to get going?
Fortunately, none of this is true. Sure, for some business models, you need experience, knowledge, training and money. But, there is plenty that you can do with a tiny budget, or sometimes nothing at all, no experience and nothing more than an idea. Here are five businesses that you could start today with £100 or less.
Blogging
Technically, you can start a blog with no cash at all. But, if you want to take it seriously and turn it into a business, it's a good idea to spend a little. You'll need to be self-hosted to be a professional blogger, which means paying for web space and a domain name. This could be around £50 for a year, but you can usually pay monthly.
To have the best chance of being successful from the start, set up business accounts on all social media platforms and chose a niche for your blog. Make sure you are writing about something that you love, and you are sure to do well.
Cleaning
Starting your own cleaning business can be a brilliant way to make money, as it's something so many people hate to do. It's something they have to do, and it takes time out of their day, but they hate it. This means they are happy to pay someone else to do it. Again, you could start with nothing, but to do well from the off, you'll need a little cash for supplies and advertising. If you want to fund your cleaning business yourself look at debtconsolidation.loans to free up some money.
Garden Maintenance
Photo Credit – https://pixabay.com/en/ecology-environment-garden-2985781/
Everyone likes to have a beautiful garden, but not everyone enjoys the work that goes into maintaining one. If you love gardening and have a keen eye for what looks right, you could start a business helping other people look after theirs. All you need to get started is some supplies and transport big enough to carry any gardening materials.
Childminding
If you've got your own children at home childminding could be the perfect business for you. You'll need a suitable home, some basic training and the relevant checks to get started; then you can continue your training once you've started to earn money. Alternately, start making money as a babysitter until you are ready.
Crafting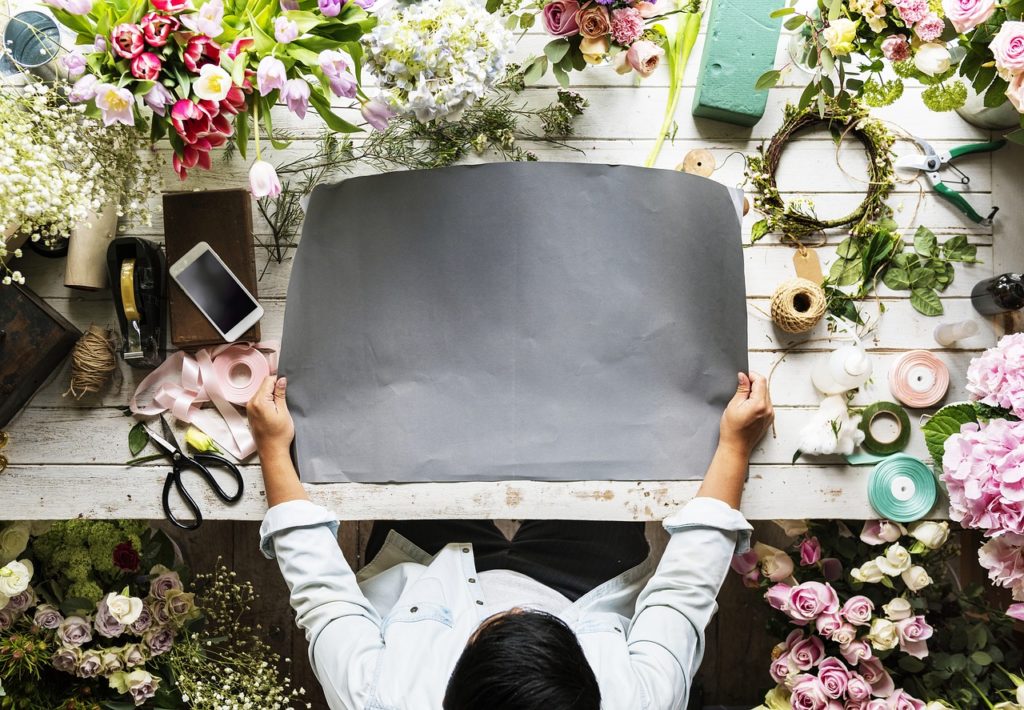 Photo Credit – https://pixabay.com/en/craft-copy-space-small-business-2798848/
If you are a keen and talented crafter, you could make money selling your goods. Cards, candles, clothes, artwork, soft furnishings and jewellery are all excellent examples of things that you could make and sell either at craft fayres and shows or online.