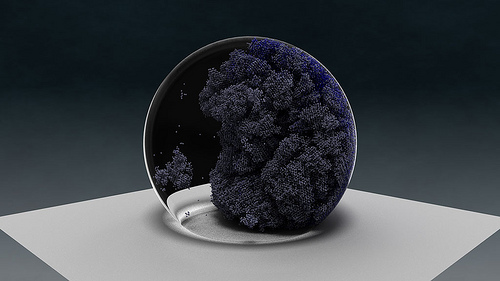 Stop what you're doing, it doesn't matter. Nothing does. Why? Because we're living in a simulation. That's what some people think, anyway. There's a wacky idea called the simulation hypothesis which states that the world we know is actually a computer-generated reality created and controlled by a superior race. It may sound like a weird notion, but there are a number of philosophers out there who think there could be some truth in the theory.
Simulation hypothesis is an interesting, intriguing and scary idea. It has served as the premise for hit films like The Matrix and Total Recall and has also been used frequently in the science fiction comedy cartoon Rick and Morty. Various forms of the theory date back thousands of years, but most recently – in 2003 -Nick Bostrom proposed a trilemma he called the "simulation argument", which served to stir up the debate once again.
In the argument, Bostrom of the University of Oxford proposed that with the speed at which technology is advancing, civilization will one day reach a stage where it is able to run ancestor simulations. Humans have already shown an interest in doing this with games like The Sims, so he believes it likely that one day developers will try to recreate computer-generated characters that can think and feel as we do. If this is an accurate prediction of the future, what is to say that it hasn't already been done and we are the ones in the simulation?
The idea has certainly attracted interest from a number of well-known figures. Billionaire Elon Musk believes that the simulation hypothesis is a credible solution to the Fermi paradox, a theory which suggests that statistically Earth should have been visited by aliens numerous times.
A lot of people understand odds and probabilities on a basic level. For instance, bettors calculate odds every day in order to get the best value for their stake. Odds are, simply put, probability and with probability, 0% means that there is no chance of something happening and 100% means it is certain. Scientists have taken this concept and calculated that there are between 200 and 400 billion stars in the Milky Way and many more in the observable universe. Probability here dictates that at least some of these stars should have planets like Earth, capable of allowing life to flourish. It then follows that those civilizations are also likely to be working on expanding technology and exploring, making the probability of intelligent life somewhere else in the universe closer to 100% than 0%.
For many, the most likely reason for the strange phenomenon of there never having been alien sightings (nor evidence of them having visited in the past) is that our world is simply a simulated universe created by a master race. If this is the case, it would be impossible for aliens to visit unless they have been written into that simulation. Chances are everything we know is computerized. That doesn't mean we can't enjoy life, though.