The fitness sector is a popular choice for many people to work in. If you're interested in keeping fit, enjoy playing sports or simply enjoy keeping yourself active a career in the fitness industry might be for you. There are many different ways you can get involved, and it can be a very flexible career option with plenty of opportunities for progression. Here are just 8 of those options.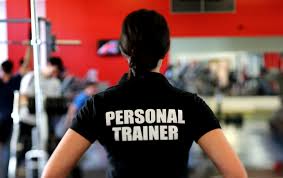 Physical Education Teacher
Would you like to help kids appreciate the importance of exercise and help them stay fit? There are plenty of studies that show physically active school children perform better academically and you can be part of the process by becoming a PE teacher.
When you think about fitness do you picture someone building their muscles and breaking their personal bests on the running track or in the gym? Fitness is about much more than this and can include helping people recover from an injury and keeping their body healthy. A physical therapist helps a patient recover after experiencing a physically debilitating injury. You'd get to help people from all walks of like, from an athlete recovering from a sports injury to an elderly person recovering from surgery.
If you've got an entrepreneurial spirit, you might be interested in running your own gym. There are also opportunities available if you want to be part of a fitness chain and open a franchise. There's nothing quite like the experience of working for yourself but it can be a lot of hard work and responsibility.
Personal training is big business, and it's a continually evolving industry. A personal trainer works one-on-one with a client to develop and implement a fitness training regime that helps them lose weight, get stronger, improve physical performance or maintain their health. Clients are introduced to individualized exercises based on their personal goals, skill level and needs. There are courses available, depending on your location. For example, you can start a personal training course Manchester online. Build a brand new body by performing functional exercises with 14 day workout challenge will be a good idea.
A person working in this field studies physical activity and you'd be an expert in recreation, leisure, and exercise physiology. It can be a career that opens doors in many other areas. You could find yourself working with athletes to improve their fitness and performance. Alternatively, you could work for a manufacturer of athletic equipment using your biomechanical knowledge to help develop products that optimize performance. You might also end up as a professor or adviser in the field of education.
Group Exercise Instructor
This can be a very rewarding and informative career to choose and it's also a great way to break into the industry with immediate hands-on experience. You'll be working with dozens of people at a time, instructing them through fitness routines as well as giving advice on how to take care of themselves. It can, however, be a tough job to keep up as it might mean pursuing multiple certifications in different exercise techniques in order to keep up with the demands of the industry.
Health and Wellness Coach
Not all fitness careers revolve around the athletic aspect of the industry. A career as a health and wellness coach deals more with the health side of things. You may, however, still find yourself working in a fitness setting such as a gym or fitness club. Much of your work will also tie in closely with fitness. Your role involves giving personal training to clients on how to maintain physical wellness through diet as well as exercise. You might work out of your own private office and work with clients one on one or give seminars at a gym.
Sports medicine is a sub-specialty of orthopaedic medicine and largely involves injuries or traumas suffered as a result of training or competing in a sports event. A sports medicine nurse is typically a nurse practitioner that helps physicians care for patients experiencing a range of musculoskeletal injuries. These might include muscle strains, joint sprains, bone fractures, torn ligaments and dislocations. As well as assisting the doctor with the treatment plan a sports medicine nurse takes a patient's history and educates the patient on how to avoid future injuries. It is usual for this type of work to be done in an orthopaedic practice or clinic. It could also take you to a sporting event where you'd work at a first aid station. It's a role that could bring you into contact with different age groups and will incorporate much of the general knowledge gained during formal nursing education.