We have all heard the phrase, "Less is More" and when it comes to makeup, a clean, naturally chic look is a tried-and-true staple regardless of the latest trends. But, achieving a natural, yet put-together look isn't always as easy as it seems. Follow these six steps, and you will achieve a perfectly polished look that is simple, but chic.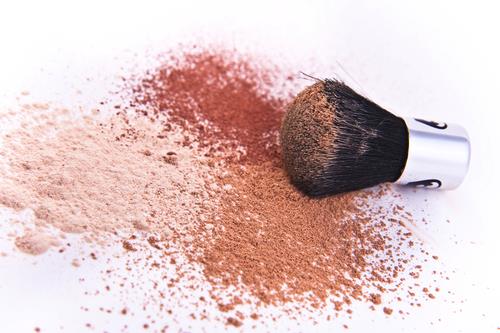 Lights, Camera, Action
Prior to applying any makeup, ensure you have the right setting for your natural look. If possible, position your mirror next to a window so you can have natural light illuminating your skin rather than harsh bathroom lighting.
Creating Your Canvas
One key to achieving a natural look is to start with a clear canvas. This means, creating a consistent skin care routine to minimize blemishes and discoloration. Start with a good cleanser to allow makeup to better blend with your skin. Next, apply a toner and moisturizer to balance skin tones and help create a soft, subtle facial appearance. Finally, apply a facial primer to ensure makeup goes on evenly and smoothly.
Concealer
Despite our best efforts, sometimes blemishes and discoloration threaten our pristine look. Using a concealer prior to applying foundation will help mask those flaws without leaving noticeable differences in your concealed areas. Need a little help with the perfect application? Check out Total Beauty's guide to apply concealer like a pro. This way you know you are actually concealing those flaws rather than accentuating them. Then, be sure to set the look with a thin application of pressed or loose powder. You can tryAmway's Artistry Exact Fit Translucent Powders for a natural, matte finish that's not too powdery and helps control unwanted shine.
Creating Warmth
When applying blush, reach for warm peach or pink hues. This will give depth and balance to your look while also giving your skin a naturally subtle flush. The cooler the color (think brighter pinks and reds), the more "made-up" you will look.
Adding Definition
For your eyes, choose neutral shades that are just slightly darker than your natural skin tone. Use three shades progressing in darkness. Use the middle shade as the "all over" color applying it from lash to brow. Then, take the lightest color and lightly sweep it just under the brow, down to the inside corner of your eye. Finally, take your darkest shade and apply it to the crease. But keep it subtle, we are going for a subtly defined eye, not a smoky eye. If your look is missing a little pop, apply a barely visible line of grey or brown eyeliner. Amway's Artistry Signature Eyes Automatic Liquid Eyeliner in brown or Estee Lauder's Automatic Eye Pencil Duo in charcoal are both perfect liner options for a subtle liner look. But, instead of drawing a line, conservatively apply dots of liner between lashes.
The Kiss of Completion
Put away that bright red lipstick and opt for tinted ChapStick, like Burt's Bees Tinted Lip Balm or a sheer lipstick like Amway's Artistry Signature Color Sheer Lipstick that is as close to your natural color as possible. This will give your lips shape and fullness without adding the pop and volume of a "made-up" look.