Whether you've purposely bought properties to rent out or you've found yourself in the position where you need to rent out your own home, being a landlord isn't easy. You won't just receive a cheque at the end of every month; you'll have legal responsibilities. You'll need to be able to get along with a variety of different people, some you may find unpleasant. But, that isn't the only thing you need to think about before becoming a landlord.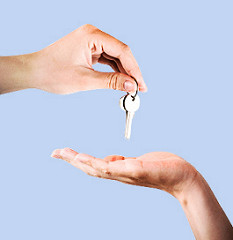 There's No Structure
Being a landlord isn't a 9-5 job. Depending on how many properties you have, you could be called out to fix problems at all times of the day and night. If a tenant calls you to notify you of an overflowing toilet, or to do something as trivial as hiring some professionals from this website, for molding purposes, as a landlord you have no choice but to fix the problem. Whether you choose to call a plumber or visit the property and get stuck in yourself, it can't be ignored.
You Have Many Roles
Being a landlord may seem like an easy option but it isn't. As a landlord you'll to have sales skills, negotiation skills and sometimes, detective skills. You may find you have tenants that pay their rent late and you have to chase them, or you may have tenants that are reported by their neighbours for playing loud music during the early hours of the morning. You have to expect the unexpected as a landlord, and be willing to deal with any eventuality.
Smooth Relationships
As a landlord, you need to build up contacts. From real estate agents to commercial mortgage brokers and tenants, you'll need to have good relationships with everyone. This is so you can call on them when they're needed. For example, if you need to advertise a new property for rent or if you're interested in adding to your portfolio. You're much more likely to get tenants into your property if a real estate agent is willing to vouch for you.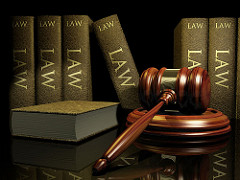 The Law
As a landlord, you don't get the make up the rules as you go along. You're subject to certain laws and you must obey them. For example, you must follow discrimination laws by knowing what you can and cannot ask potential tenants. Your property must also meet certain safety standards, like electrical and gas checks, as well as proper fittings of smoke detectors. If you find yourself in the situation where you need to evict a tenant, you must seek guidance in how to do it legally. Being a landlord isn't always a walk in the park.
Be Ready to Learn
If you're willing to take on the challenge, being a landlord can be highly rewarding. However, you should expect to hit a few bumps in the road first. Benefit from real experts in the sphere, such as US Florida Property Management. Most first time landlords become frustrated when they learn that one problem often leads to another. For example, you may be called to fix a few tiles on a roof, only to learn that the damage has caused a leak in the attic and there's now mould appearing on some of the walls. Take each day with a pinch of salt and you'll soon find your feet.