Summer is just around the corner, and if you're already wondering what to wear for those weekend BBQ's, trips to the beach and last-minute getaways, you're not alone. Maybe you feel like you've been wearing the same, simple outfits for the last few summers and you're already feeling bored with your summer outfits before the season starts. The good news is that there are several things that you can to re-vamp your wardrobe without spending too much money or straying too far from your personal style. Read on to discover some of our best ideas!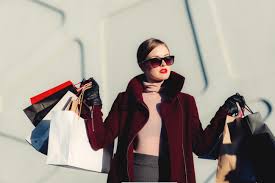 #1. It's All in the Accessories:
Although summer clothes can be plainer compared to fashions for other seasons, your outfit doesn't have to be in any way boring. In fact, summer is the best time to start adding some bold, statement jewellery to your looks; as a result, you can dress simply and stay cool whilst looking stylish and put-together. Colourful necklaces, stacking bracelets and rings, and summery ankle bracelets are perfect for adding some interest to a simple outfit of a tank top and shorts or a plain summer dress.
#2. DIY Alterations:
Go through your closet and pick out some clothing that you haven't worn for a while. Rather than donating or selling it, you might want to think about getting stuck in and turning it into something else! For example, old pairs of jeans can become cute summer shorts, or you can turn well-loved t-shirts into cool, distressed tank-tops. Tie dying has come back around too and it's a fun way to turn plain, boring white t-shirts and wedding dresses into something colourful for summer.
#3. Explore Local Charity Shops:
If you really want some new clothes but don't have the budget for splashing out on an entirely brand new summer wardrobe, why not head out to the local charity shops in your area? Not only is this a great way to find fashion bargains, but you'll also be doing your bit for the environment and whichever charities the shops support.
#4. Don't Forget Your Autumn and Winter Clothes:
Don't forget that there's probably plenty in your autumn and winter wardrobe that you can wear all year round, too. Cardigans are great for throwing on for a cooler summer evening, and summer isn't all about flip-flops and sandals; the sneakers, boots and heels that you wore in the winter can be paired up with plenty of summery outfits. Let's face it; a rocking pair of leather ankle boots from Dune is going to look fabulous all-year-round, and if you're a shoeaholic, don't forget to check out the rest of their range. From stiletto heels to loafers, ballet pumps and sandals, Dune has everything that you need for a footwear wardrobe you can rely on in every season.
#5. Do a Clothes Swap With Friends:
Maybe your friends are in the same predicament as you when it comes to being bored of their summer wardrobe. If so, it's the perfect opportunity to do a clothes swap with them. Don't worry too much if you're not all the same size – oversized clothes are perfect for summer and don't forget that you can always swap shoes and accessories too! It's the perfect excuse for having a get-together with your girlfriends and let's face it, everybody has at least five items that they probably won't wear again. Even if a fashion item isn't a perfect fit for you, you could have a friend who absolutely loves it.
There's no need to break the bank on an expensive shopping trip if you want to revamp your summer wardrobe. Keep these savvy tips in mind and you'll rock every look that you choose this summer.