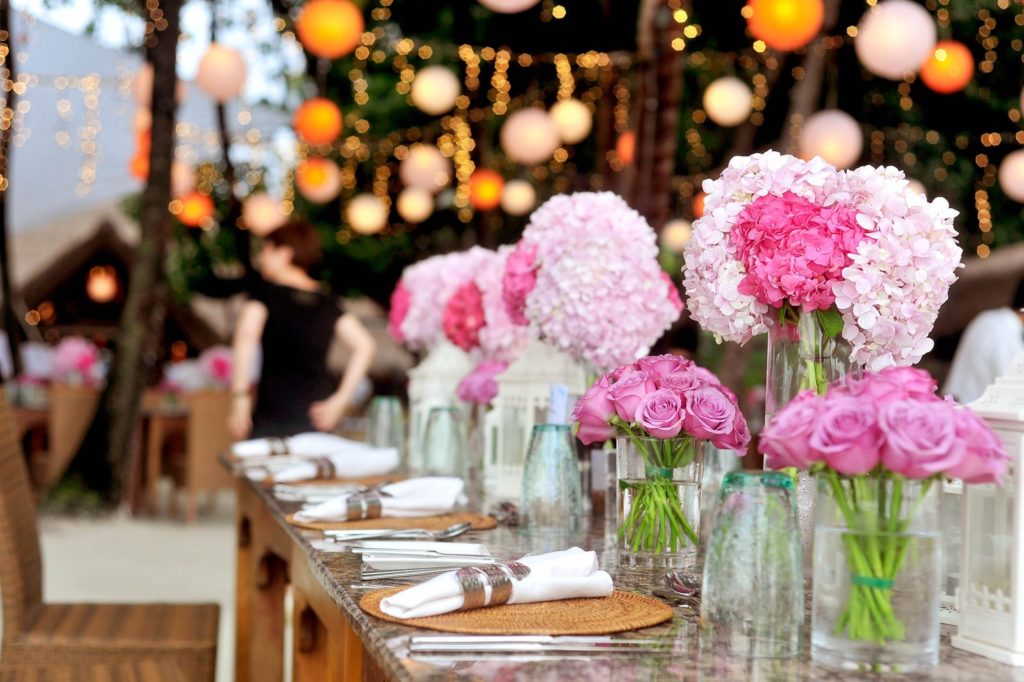 Wedding receptions are fun in their own right but you can completely knock it out of the park by adding these entertainment ideas that will ensure you and your guests never have a dull moment. Get ready to have a wonderful time and make great memories.
Music amps up the fun
Good music can take your wedding reception to the next level. Every activity on your wedding day, whether it is hosting games that your guests can participate in, calling your friends and family to give a speech, or cocktail hour, it is always more fun when set to some music.
Talk to your wedding band about your planned activities ahead of time so they can include the best music for them in their repertoire. The best thing about having a live band is that they can play for the entirety of the activity however long or brief it is so there are no awkward moments where the music suddenly goes out in the middle of all the fun. Check out Wedding Music Bands website for the best live wedding bands to hire.
The importance of hiring a live band is that they help set the right ambiance at the beginning of the reception until the end of the night.
Set up a cocktail corner
Set up your own cocktail corner where guests can make their own drinks. This is a fun and interactive addition to any wedding reception and a good way to encourage your guests to mingle and get to know each other. You can also personalize this corner by adding a recipe board and the ingredients to your favorite drinks.
You can never have too much magic
Make your wedding an experience that your guests will talk about even after it's over. Hire a magician to entertain the crowd. You can plan this as an intermission number during the reception program or have the magician move around the room to entertain each table during dinner. Hiring a magician as a part of your wedding entertainment will delight adults and children alike.
You can also set up a booth for tarot card or palm readings. This can be an interesting and fun addition to keep your guests entertained throughout the reception.
Dress up photo booths
Photo booths have become a classic for most weddings because they are fun and will oftentimes give you hilarious results. When booking a photo booth, ask if they have props and other dress-up accessories that can make the photos wackier and more memorable.
To personalize, you can also add props that suit your wedding theme. Having a photo booth will keep your guests busy and having fun throughout the reception.
Karaoke
The best wedding entertainment is one that gets your guests involved. One sure way to make more fun memories at your wedding reception is having a karaoke where some of your guests can join.
Talk to your band about the option of having them provide the background music so your guests can live their best rockstar or diva moment when they get on stage.