Having a positive reputation at work can do all kinds of things for you. It can help you to become known as someone who is liked, and this in turn could put you in the right position for promotions and other perks. Below, you'll find ways to develop a positive reputation at work – take a look to see what you could be doing. 
Speak To Everybody
Whether somebody is lower down the ladder than you or higher up shouldn't matter. Speaking to everybody is essential if you want to develop a positive reputation. There is a fine line here, however. You shouldn't be doing this simply to get ahead. Be genuine when you speak to people and it'll make all the difference. 
Have Emotional Intelligence
Emotional intelligence means empathy and knowing when somebody may need help. Developing this skill if you don't already have it will go a long way. 
Get Organized
Staying organized with your work will help everybody else to do their jobs. Nobody is an island, and you doing your job properly could be the difference that helps somebody else do their job properly. Stay organized and keep the office tidy, too. It'll make a big difference. 
Work On Your Skills Continuously 
Make sure that you continuously work on your skills. There's always something new to learn and master. Below, you'll find an infographic that can give you a little advice!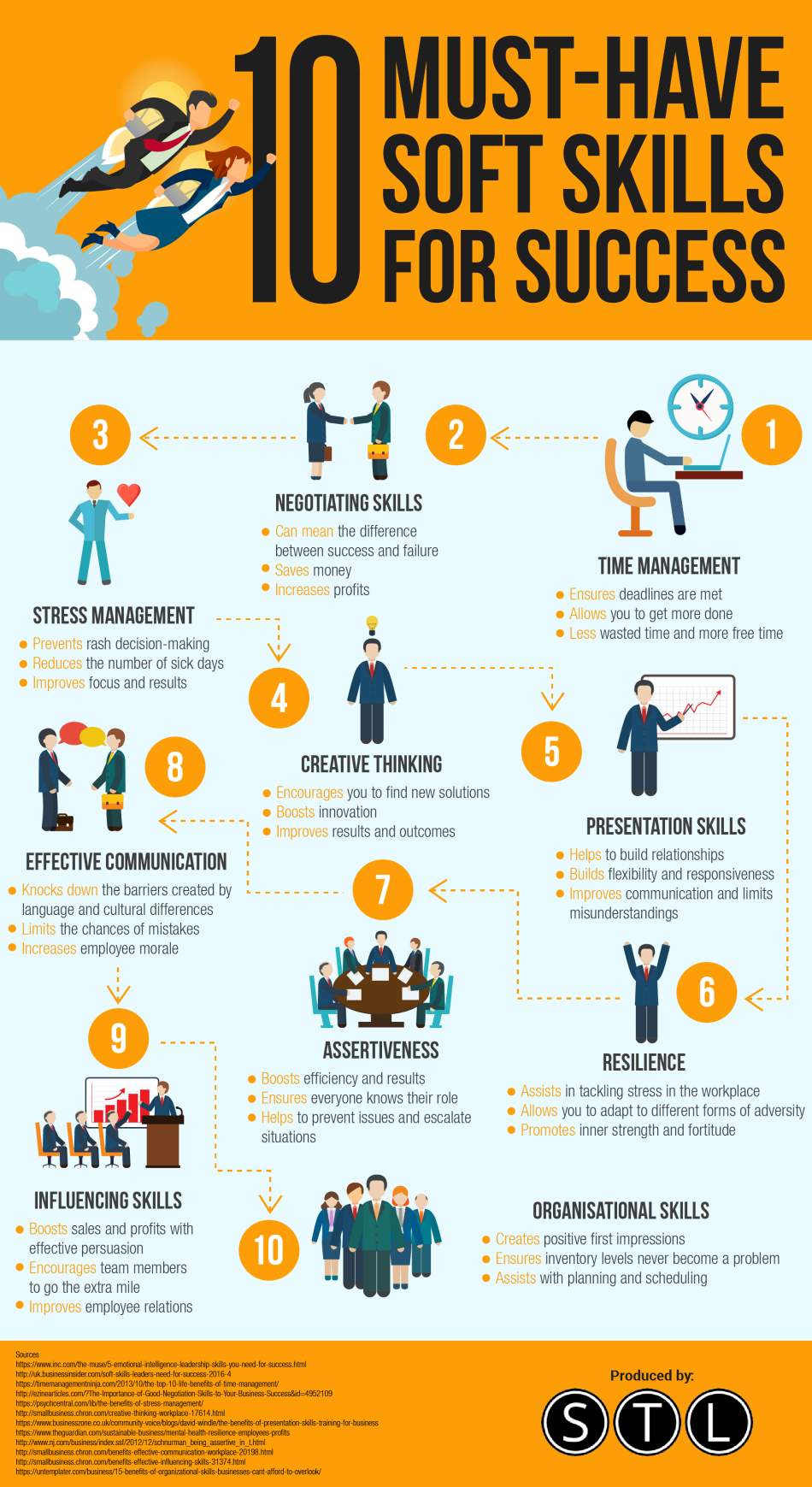 credit to STL