Good wine gets better with age, so – in case of some varieties, of course – the more years have passed since their production, the better the wines become. The same can not be said about movies, though – they don't improve with time, with the possible exception of the original Star Wars trilogy that, according to many fans, has depreciated with every subsequent re-release. Movies don't get better with age but we learn to appreciate them more. After all, in most cases, we've seen them as kids – and while they didn't change over the decades, we have, so we look at them with a different set of eyes and a different set of experiences behind us. Next year, we celebrate the anniversaries of these great movies' original releases.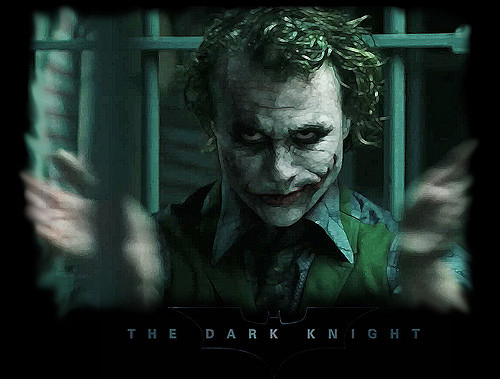 Halloween (1978)
It is hard to believe that the Halloween franchise turns 40 years old next year. The first movie in the series premiered on October 25, 1978, in time to get its audience into the spooky, trick-or-treating mood. It has seen an anniversary edition in 1998 – Halloween H20 reunited serial killer Michael Myers with star Jamie Lee Curtis. Next year, we'll see a new anniversary sequel, once again featuring Jamie Lee Curtis – and this time, it seems that the two will be involved in their "final confrontation".
Until then, you can try the brand new video slot machine paying homage to the classic film, Halloween, at https://www.europalace.com/.
Beetlejuice (1988)
1988 was a great year for movie fans, with many cult classics and blockbusters released. It was the first time we met Roger Rabbit, we found out that we are controlled by an alien race in They Live, we got the chance to fight terrorists in Die Hard, and sit on the edge of our seats while Dr. Dennis Allan (Bill Pullman) took on an evil bokor (sorcerer) while researching the "zombie drug" in Haiti in Serpent and the Rainbow. But easily the most impressive movie of the year was "Beetlejuice", turning 30 next year.
Tim Burton's horror comedy Beetlejuice told the story of a ghost couple (Alec Baldwin and Geena Davis) who want to banish the new owners of their former house by haunting them – with little success at first. That until they team up with Betelgeuse, a wacky spirit who promises to help them, yet has more in mind than just getting rid of the human pests.
Despite recent rumors, no sequel for Beetlejuice is in production at this time.
The Big Lebowski (1998)
1998 was another great year for movie fans, with several memorable movies released – like Steven Spielberg's war drama "Saving Private Ryan", Tony Kaye's "American History X", Michael Bay's "Armageddon", and Guy Ritchie's debut flick, "Lock, Stock and Two Smoking Barrels". But the most memorable movie of them all was, without a doubt, The Big Lebowski.
Despite the critics' harsh words and the dismal box office performance of the movie (it made around $17 million in the US against a $15 million budget) the movie became a cult classic, even leading to the creation of a church, philosophy, and lifestyle inspired by The Dude, played by Jeff Bridges – a mix of modern Taoism and the concepts of Greek philosopher Epicurus, with its sacred high holy day being March 6 (the date of the movie's premiere).
The Dark Knight (2008)
A decade ago, the world was excited by a series of great things. The iPhone became mainstream, Bella and Edward ruined vampire movies forever, Iron Man made his first suit of armor from scratch, and quite a few sequels that were released in 2008 failed miserably – think Indiana Jones and the Kingdom of the Crystal Skull and X-Files: I Want To Believe, to name just a few.
Arguably the most notable movie of the year was itself a sequel – and what a sequel. 2005's "Batman Begins" has laid the foundation of "The Dark Knight", considered the best of Christopher Nolan's trilogy, where the hooded vigilante of Gotham City meets his nemesis, The Joker, a mysterious villain with a disfigured face and a hidden agenda. Heath Ledger won an Oscar for his performance in the movie, while the film as a whole won several Saturns, and a bunch of other awards (over 150 in total), and became the top-grossing film of the year.
Next year, a new Batman movie might hit the theatres – but it might as well be another DC superhero origin story Universal has in store for us. We'll see.