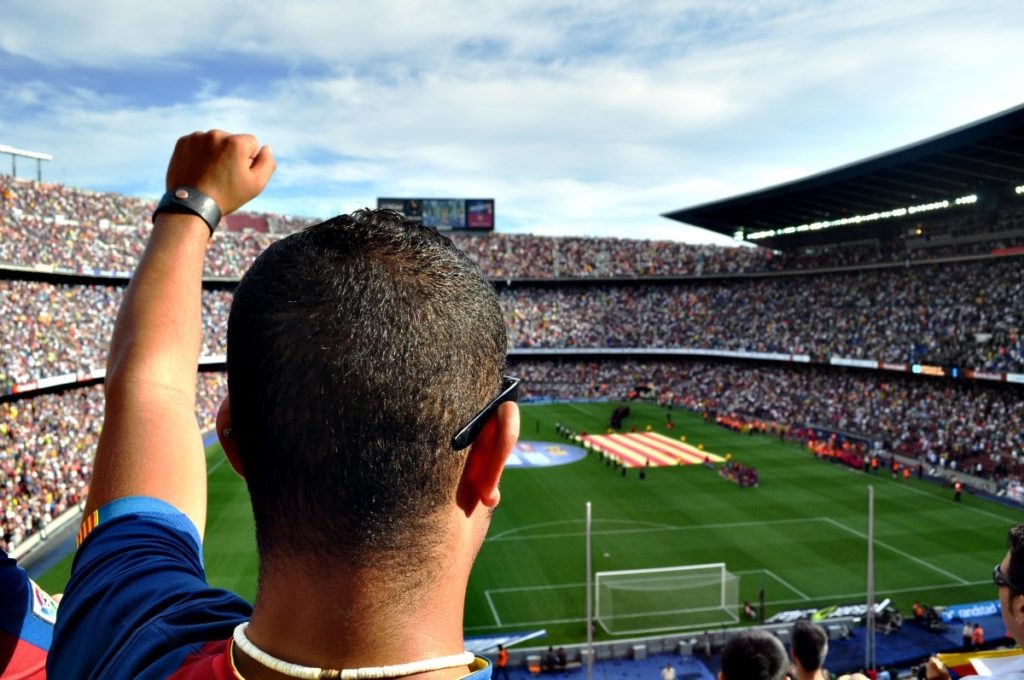 There's nothing worse than heading to the pub with your mates only to hear them drone on incessantly about the latest football match, debate the offside rule or talk about the ridiculous transfer fee that a club has paid for a defensive midfielder. Being sports averse can be isolating when your pals are fanatical about anything involving a ball. To fit in you may try to nod in all the right places, laugh when others begin to chortle and shrug your shoulders when asked for your opinion. Instead of feeling so left out, why not have a go at improving your sports knowledge without setting foot on a football pitch.
Research
You don't need to spend hours and hours trawling the Internet for the comprehensive history of the Premier League. Instead, head onto a site like OddsWizz.com and use their intuitive statistics function. Faster than you can say FA Cup, you could have all the facts and figures regarding the last ten matches Manchester United have played, or Ronaldo started in. By checking out these stats, you can quickly achieve a faux knowledge for the team your pals support.
Watch The Game
While research will take you a long way to speaking about the refereeing prowess within the Premier League until the cows come home, you really do need to watch a few games. You never know, you might even like it. The chances are that your pals know that you'd rather spend your weekends perfecting your latest macaroon recipes or venturing out for long country walks rather than watching a football match. They will appreciate your efforts if you turn on your TV and watch a full ninety minutes of footy.
Even better might be to head to a drinking establishment and chat with some of the locals about their team when a match is on. Supporters love nothing more than bigging up their beloved teams so exploit this and offer them a drink to get them chatting. You might be surprised at how jovial the atmosphere is and just how friendly the supporters can be.
News
Most sports conversations are sparked by what is going on in the news rather than on the pitch. Perhaps there has been a massive story about a manager being sacked or a player handing in a transfer request. Get onto a site like skysports.com and keep it on a ticker, so you receive news alerts. This means you don't have to be spending ages scouring the net for news about Tottenham Hotspur and can be notified when something significant and newsworthy occurs instead.
Imagine the day when one Saturday evening you can head to the pub with your friends and actually be involved in a conversation about football. Your mates will be chuffed that you are taking the game a little more seriously and will appreciate you making the effort in researching their sport of choice. You never know, they may return the favour and the following week you could be chatting about all things baking… maybe…