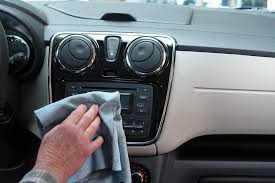 Looking to buy a new car? It's difficult, especially considering the expense of buying a new motor. Still, you can make some money towards the purchase by selling your old car. Of course, how much money you make back will depend on how well-maintained your current vehicle is. If it's an old banger and worth little more than scrap, you aren't going to get much money for it. However, if there is still some value in your motor, you may be able to increase its value before you think about selling it. Here is some advice you might find useful.

1. Clean your car

Your car needs to be spotless on the inside and out. A potential buyer is going to be put off by your vehicle if you haven't bothered to give it a clean. Mud on the wheels, bird droppings on the bonnet and sweet wrappers under the seats are going to turn the buyer off and make you no money at all. Of course, to improve the resale value, you need to do more than get the hoover out. A professionally polished shine can make the car look brand new again, and a valet service will give tatty fabrics and carpets a thorough clean. You can also have your car carpets cleaned by hiring Zerorez Carpet Cleaning to have an attractive looking car which will catch the buyer's eye and will improve the resale, no matter how old the car is. Oh, and be sure to put in a few air fresheners, so your car smells as good as it looks.

2. Carry out maintenance

Either do this yourself or speak to a qualified mechanic to do the job for you. Whatever the case, you need to take special care of your car, and get repairs done as soon as they arise. This includes replacing the tyres, fixing cracks in the seats, sorting out any electrical problems, etc. If you forego repairs, your car won't function at an optimal state, meaning potential issues will be aggravated. The scrap yard looms ever closer if you don't get on top of maintenance on a regular basis.

3. Restore the car to its original form

Your car will never quite be the same as it once was, but you can do a lot to restore the car's appearance to its original state. This includes hiring professional services such as Dingmaster to fix any dents to the car, and it's paintwork. You can also purchase special paint to restore your car's original colour. Then you should work on the interior. Seats can be reupholstered, and any items, such as the steering wheel or gear stick can be replaced if they have become worn down with use over time. You don't want to spend a fortune if you aren't going to get the returns, of course, but as much as your budget allows, spend the appropriate amount of money to ensure you make a profit at the resale.

Finally

Caring for your vehicle is necessary, even if you aren't ready to sell at the moment. Sensible driving and regular maintenance will help you keep your car's value, and when you are ready to sell, you can reasonably expect to make some money towards buying a new vehicle. Of course, you can still make money from scrap, but do you really want to drive around in an old banger? We're guessing not.